This website is devoted to helping YOU help your little girl or guy get the most out of dress up play and creative childhood fun.   Welcome! I hope you enjoy poking around!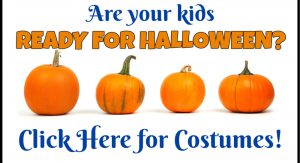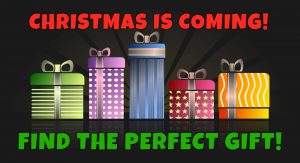 ---
Welcome To Kids Love Dress Up!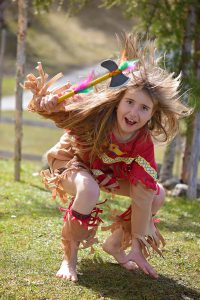 A beautiful princess, a knight in shining armour, a brave fire-fighter, an impish monkey. Kids love dress up! When they don those dress up clothes, ANYTHING can happen!
The imagination of a child is a beautiful thing.  Playing dress up is one of the great childish ways of developing that imagination! It also develops social skills such as cooperation, turn-taking, and problem-solving, not to mention enhances vocabulary, gets them practicing interesting skills, and can keep your little one busy for hours on end.
Kids love dress up and so do parents, as it's really open-ended play – there is no right or wrong way to do it!  And there is no "right or wrong" dress up collection either.  Go vintage, go new, whatever you collect for your child to play with can be the hit of the day!
If you're here for ideas on dress up clothes, dress up accessories, dress up storage, or games and activities to play, I hope you find what you're looking for!
OUR MOST POPULAR POSTS
We have nearly 100 posts so far on our site – if you browse around using our menus, you'll find all sorts of fun dress up related and kid-related stuff!  Here, however, is a quick list of our most popular posts to date – by general category.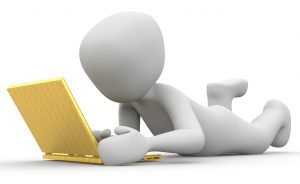 Top 5 Posts For Girls: Dress Up Clothes And Gear
Top 5 Posts For Boys: Dress Up Clothes and Gear
Top 10 Gender Neutral Posts (Costumes and Gear For Girls and/or Boys)
Top 5 Posts With Awesome Other Stuff For Kids!
Top 3 Posts: Dress Up Accessories
ARTICLES ALL ABOUT KIDS DRESS UP FUN!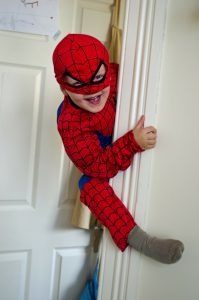 Why Is Dramatic Play Important For Children?
Why should you as parents and educators encourage your children to immerse themselves in dramatic play? Explore the benefits of dramatic play, dress up play, and make believe with us in this article.
12 Fun Dress Up Games For Girls Who Love Fashion If your girl loves fashion, and dress up is one of the activities that she really enjoys, this article will hopefully give you some new ideas to help her be entertained with dress up play – 12 fun dress up games and activities all about fashion!
12 Amazing DIY Dress Up Storage Solutions  If you have a bit of a knack for DIY projects, why not design and build an amazing dress up storage cabinet, corner, or trunk? Check out this collection of 12 really clever and attractive DIY dress up storage solutions – all with how-to's and great pics!
Dress Up Games for Girls – The Non-Screen Kind  There are so many games and activities that can keep girls busy in the "dress up theme". Read this article to discover all sorts of costume-related dress up games, and other dress up related activities to keep her busy playing.
15 Activities For 4 Year Olds They Can Do On Their Own! Need some ideas for keeping your 4 year old entertained while you get some work done or just relax for a bit? Check out these fun and creative ideas – some dress up related, some not. 🙂
Dress Up Clothes Little Girls Will Wear Over and Over – What Are They?   There are some types of dress up clothes that are HITS for little girls, and some that simply never get touched, even if they are pretty and in great shape. Why is this? What kinds of outfits are the good ones to get for YOUR child? Read here!
Little Girls Dress Up Costumes: Calling All Princesses!  What is it about the oh-so-popular Princess dress up play that makes it the most popular, by far, category of dress up clothes for little girls? Explore this idea with me here.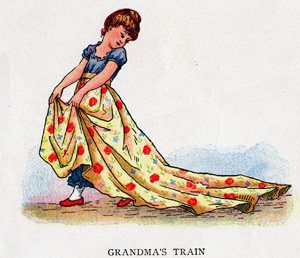 Favorite Little Girls Play Dress Up Clothes
Although the options are endless, there are 3 big themes when it comes to dress up clothes for girls… what are they? And why is it both fun and important to encourage all three? Check out this article for more on this.
Dress Up Clothes!  Why is dress up such a fantastic activity for kids? And what is the value of having a varied and extensive dress up collection for you imaginative youngsters? This article is about what's behind the wonderful world of dress up.
Games and Activities  This is one of my favorite pages as it contains so many ideas for parents to help their kids get the most out of their dress up play.  It's a big list of dress up activities and dress up games – the majority of them absolutely free and simple to implement with whatever is in your house. Great info to have available for a cold or rainy "stay-inside" kind of day.
Dress Up Storage Ideas
So that dress up mess… it sure grows and grows, doesn't it? What can you as a parent do about it? Check out this article to read about various ways you can organize the chaos.
Boys Dress Up: Because Role Play Fun Isn't Just For Girls   Boys love to get in costume and play just as much as girls – it just looks a bit different. This article looks at 4 dress up themes that your little man, alongside others, will probably very much enjoy.  Check it out!
25 Easy Halloween DIY Costumes  If you're a DIYer, or if you're planning to go home-made for your child's Halloween costume this year, for one reason or another, here is a compilation of 25 clever and cute costumes for kids, all with links to photo or written tutorials.
---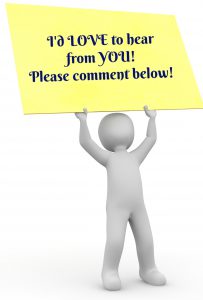 Again, thanks for visiting! Please, drop me a line via the comment section below or email me at marlaine@kidslovedressup.com and let me know what you think!   Do you want to see a page on a particular theme? Read an article about something dress up related?  I'd love to hear from you! 🙂
Cheers!
Marlaine
founder of kidslovedressup.com