16 Awesome Kids World Book Day Costumes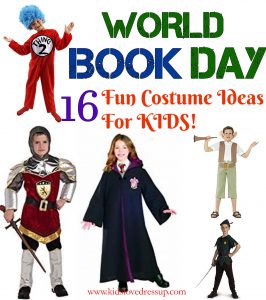 Looking for fabulous kids World Book Day costumes? You've come to the right place if you want easy, colorful, popular and perfect costumes for a Book Character Dress Up Day at your child's school!
World Book Day is celebrated on the 23rd of April every year in most places in the United Nations.  Many schools tend to make a big deal of this by celebrating books in various ways, many times having a Dress Up Day, or even a Book Week celebration, and kids are often asked to come to school dressed up as the character of a favorite book.
Sometimes this is easy for the kids – and the parents. Sometimes, it's hard.  Sometimes you find yourself googling around online looking for ideas for kids world book day costumes because you just want to order something fast – no DIY this year for you. And today you've landing here. Hopefully we can help you out with some fabulous ideas for your child!
Remember… even if the character is more commonly known in movie form, as long as your child brings a copy of the book along (and it originally IS a book), you should be great!
(As an Amazon Associate I may earn a small commission from qualifying purchases made through links on this page, at no additional cost to you. Full Disclosure.)
Kids World Book Day Costumes

 
Harry Potter series – Harry or Hermione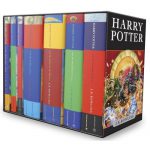 The
Harry Potter
fantasy series by J.K. Rowling is one of the best selling and well-known books for kids/teens in the last few decades, if not ever.  Add in 8 popular Hollywood adaptations, and there are very few people who wouldn't recognize a child dressed up in a robe, a striped scarf, circular glasses, and a zigzag scar on the forehead. You might be able to DIY a Harry or Hermione costume fairly easily, but if you're wanting to go "all out", check out the robes on Amazon!
See Harry Potter Themed Costumes and Accessories here
Lord of the Rings – Frodo Baggins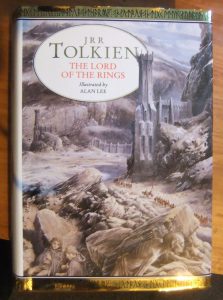 The Hobbit and
The Lord of the Rings
by J.R.R. Tolkien are some of the best selling books ever written, period. Tolkien was a masterful storyteller, creating a complex and incredible world with interesting and believable characters like Frodo Baggins, the nephew of Bilbo (star of The Hobbit). Kids will love dressing up in hobbit attire for a day, especially if you can get some furry feet for them! 🙂
See Frodo and other LOTR Costumes and Accessories here
Little House On the Prairies – Laura Ingalls Wilder
Another classic series, detailing life in the pioneer days. These books are often on the curriculum in the younger grades, as they teach a lot about what life was like for the early pioneers. Dressing up as Laura isn't too tricky if you have a long dress, an apron, and a bonnet in your dress up box!
See Laura and other pioneer children Costumes and Accessories here
The Hunger Games – Katniss Everdeen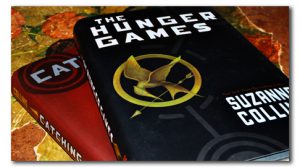 Older girls/tweens might really go for the brave Katniss Everdeen look for their kids world book day costumes choice. The Hunger Games trilogy by Suzanne Collins isn't quite at an age level appropriate for younger girls (some violence), but there are very few teens who haven't read and been absorbed in the story of Katniss and Peeta, selected as "tributes" for the annual televised battle-to-the-death tournament put on by the Capitol to keep the citizens of Panem under control. Here's my pick for a Katniss costume.
See Katniss, Peeta, and other Hunger Games character costumes and accessories here
Curious George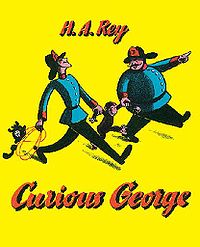 The "Curious George" books (H.A. Rey)  are beloved by kids of all ages – but young ones especially will connect with the curious little imp. He always manages to find a way to save the day, even if he has made a mess of things. Kids will loved dressing up as Curious George for World Book Day, Halloween, or regular dress up fun. This costume idea will bring smiles and "I know who YOU are" comments – which is what young children really WANT when from their kids world book day costumes, isn't it?
See Curious George Costumes and Accessories here
Peter Pan or Captain Hook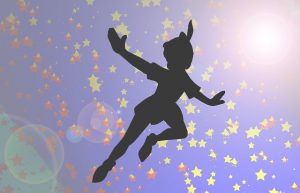 J.M. Barrie's classic story of the boy who never grows up is a story that also will never get old!  Fantastic characters like the flying and brave Peter Pan, the mean, one-armed Captain Hook, the jealous pixie fairy Tinkerbell, the Lost Boys and Wendy… Disney did a good job with the movie, but the book is the best!  If you haven't read it, get it from the library, and then don't be surprised if your kid's world book day costume pick has been made!
See Peter Pan Costumes and Accessories here
BFG – the Big Friendly Giant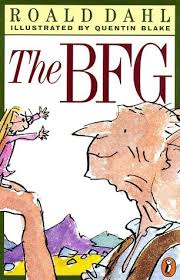 The Big Friendly Giant
by Roald Dahl has regained popularity with the recent Spielberg live action version coming out (2016). This friendly giant with the huge ears, wispy grey hair, and big nose is a fun character for a world book day dress up. Kids will love Sophie and her non-kids-eating pal for sure!
See BFG Costumes and Accessories here
The Cat In The Hat and Thing 1/Thing 2

Dr. Seuss books like "The Cat In The Hat" and "The Cat In The Hat Comes Back" are well known and have been well loved for generations. Kids and adults would know that striped top hat and tail anywhere! And "Thing 1 and Thing 2" – the crazy blue-headed characters who get into a lot of trouble in "The Cat In The Hat" are perfect costumes for best friends, twins, or siblings for their kids world book day costumes!
See The Cat In The Hat and Thing 1/Thing 2 Costumes here
Pinkalicious

Pinkalicious (by Victoria Kann and Elisabeth Kann) is a book about a little girl who simple loves pink. Adores it. Dreams of it. Names herself after it. And wears it… a lot of it. In a "pretty Pink princess" sort of way. If you have a little girl who loves the color pink and princess stuff… this certain would be an easy World Book Day costume! You likely would have a lot of this gear already in your dress up box… but if not, we can help:
See Pinkalicious Costumes and Accessories here
Cinderella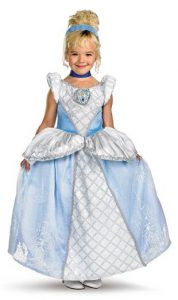 Cinderella is not just a movie – it began as a story. One of the original "Once Upon A Time" stories that children loved to listen to – and still do. Girls also love to dress up in her lovely blue ball gown and pretend to dance the night away (well, until midnight, right?), thinking about and singing about how dreams do come true. Cinderella is a fun and easy costume to convince a princess lover to wear for her world book day costume!  (See other
princess dresses for little girls
too.)
See Cinderella Costumes and Accessories here
Alice In Wonderland or The Mad Hatter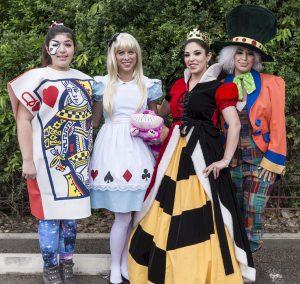 Alice In Wonderland
, by Lewis Carrol is one of those crazy, zany stories that you can't quite figure out, nor do you know if you WANT to – you just want to enjoy the wacky characters, go with the silly plot line, and laugh at the funny way Alice ends up in the whimsical Underworld. There are so many great opportunities for fabulous world book day costumes for kids here!
See Alice In Wonderland Costumes and Accessories here
The High King Peter  from The Chronicles of Narnia 
If your son has read "The Lion, The Witch, and The Wardrobe", by C.S. Lewis, and other books in the Narnia series, he might love dressing up as The High King Peter in a cool knight/king costume! Sword, armor, a lion emblem emblazed on his chest… being a valiant and brave high king would be fun for a day!
See Chronicles of Narnia Costumes and Accessories here
Winnie the Pooh
Before Disney and Hollywood made Winnie the Pooh into a feature cartoon film, he was the main character of a beloved book –
Winnie-The-Pooh
, by
A.A. Milne
. If you have a young child (or older, why not) that loves this silly old bear who's stuffed with fluff, why not pick up or make a costume for World Book Day that he or she will love to wear year round for fun?
See Winnie The Pooh Costumes and Accessories here
---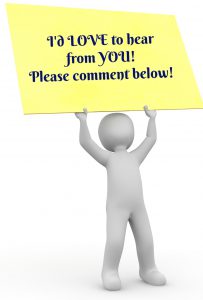 There are endless ideas for kids world book day costumes,  but I hope these 16 ideas were of value to you and give you a place to start!
If you haven't found what you're looking for, please, browse around the site – I have hundreds of other fun dress up ideas here! 
What has your child dressed up as for a prior World Book Day celebration? Please let me know in the comments below and feel free to share a pic or two! 🙂
Cheers,
Marlaine