Guidecraft Castle Dramatic Play Storage Unit: Love It? Or Leave It?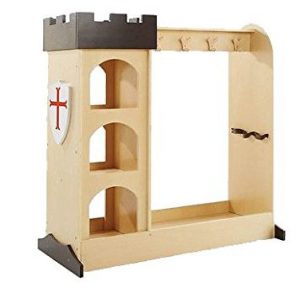 If your knight in shining armor (or your princess) has a dress up collection that is getting a bit out of hand, you may need some sort of dramatic play storage unit to contain it all. Something that will organize the chaos, and also make their favorite costumes and accessories easily accessible… something perhaps like this
Guidecraft Castle Dramatic Play Storage Unit!
As part of the Top 12 Kids Dress Up Storage Units series, this product review will take a good look at this Castle-themed dress up storage unit – it's my hope that by the end of the review, you'll know if this is the one you want to pick up for your kids. (Spoiler alert – this one is my PERSONAL favorite.)
(As an Amazon Associate I may earn a small commission from qualifying purchases made through links on this page, at no additional cost to you. Full Disclosure.)
Product Specs
Size, Assembled: 43″h x 42″W x 20″D
Weight, Assembled: 42lb
Best Price: Amazon.com
Recommended Age:  3 and up
Materials: Engineered plywood with a protective UV finish
Available Colors: As pictured.
Assembly: Required, simple step by step pictorial instructions included
What We Like About This Dress Up Storage Unit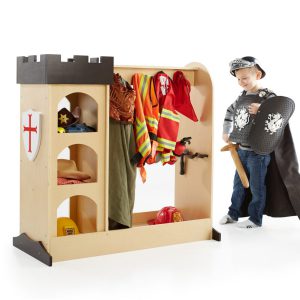 The Guidecraft Castle Dramatic Play Storage Unit looks like a really fun piece of kids furniture, one that can hold a serious bit of dress up gear! With 3 shelves plus the top of the tower, the hooks, a full length acrylic mirror on one side, and a decorative shield on the other, it appears to be both handy AND stylish!
Most kids dress up units have a dowel for hanging costumes on hangers (like the Guidecraft See And Store Dress Up Center) – but this unit has 8 plastic three-pronged hooks (4 on each side) instead of a dowel. This is actually really great, because this way even little kids can hang up the costumes when it's time to clean up! The nylon strap is a also a great addition, as it can nicely store swords, wands, and other tall accessories.
Guidecraft makes fantastic dress up storage units – sturdy, well built, and the perfect size for little kids! There aren't many customer reviews for this product, but based on the reviews for other Guidecraft products, you can't really go wrong with this one.
Another thing we love about this unit is that it has such a fun design! Kids will love the castle design almost as much as YOU do! It fits well with the Princess and Knights/Kings dress up play, and will no doubt inspire lots of great dramatic playing time.  It sure would be perfect for a classroom or preschool!
What You Might Want To Consider
If you have kids who love dress up but aren't into Princess and Knights dress up, a castle might not be the best choice for them. Kids who are right into Superhero Dress Up for example, might prefer a more generic one. Check out these other dress up storage options to see if another design might suit them better.
Want to pick up this unit? It's available in a variety of online stores, but Amazon has the best prices and usually, free shipping too!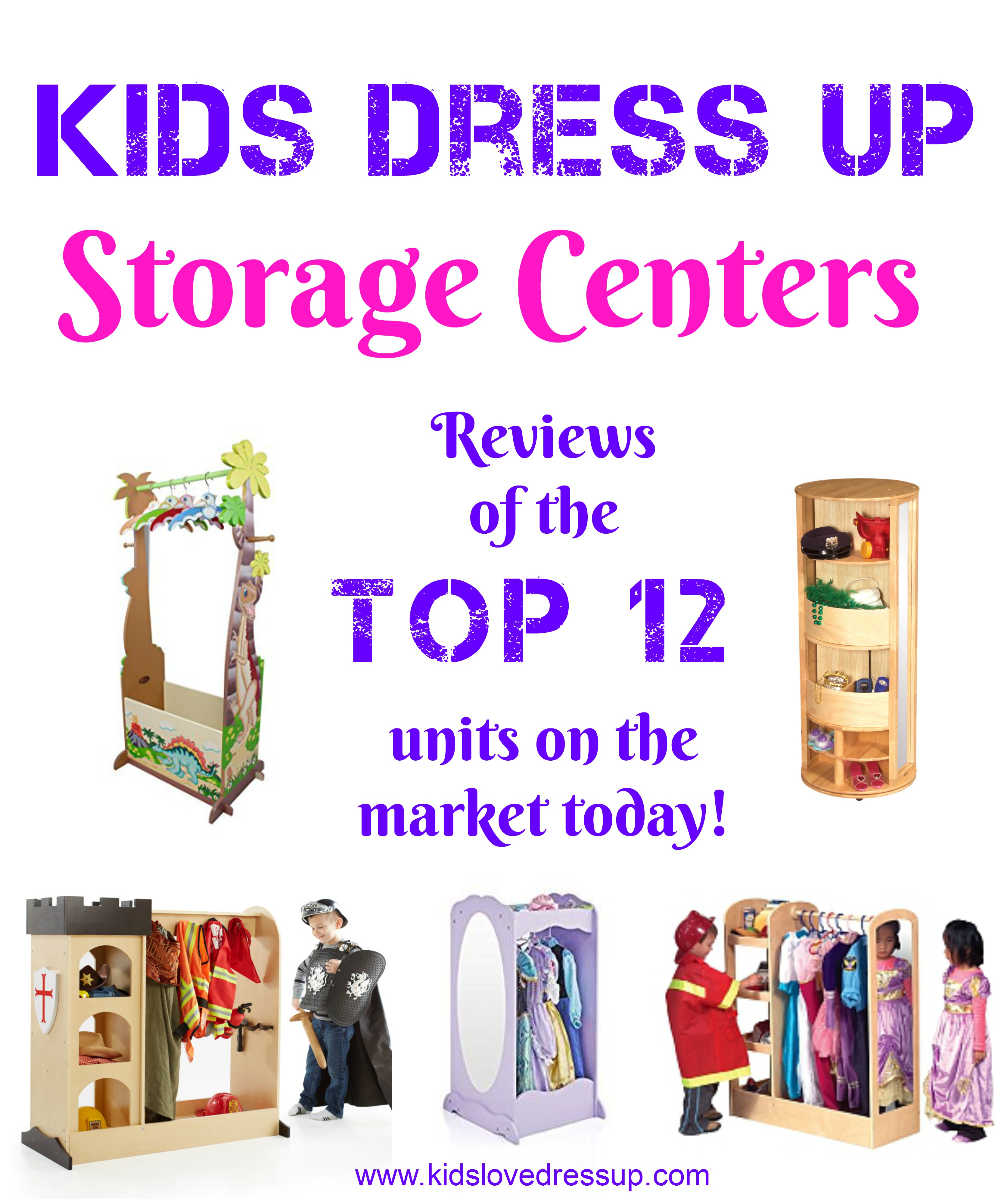 ---
Any questions, comments, or have a review of your own? Let me know below! I'd love to hear from you!
Have a great day!
Marlaine