The Disney Princess Dress Up Trunk: Is It Worth Purchasing?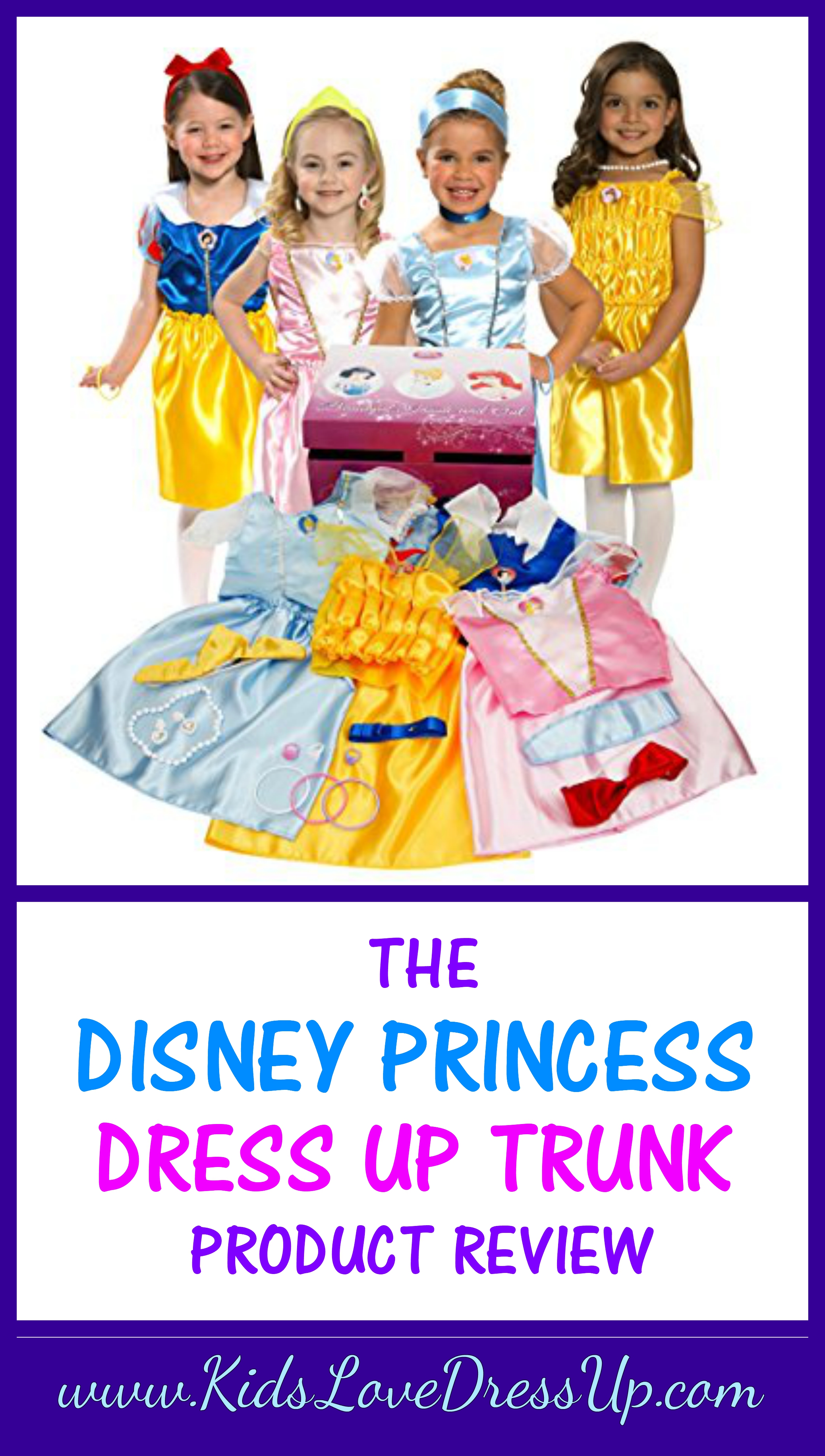 The Disney Princess Dress Up Trunk is one of the top-selling Princess gifts for dress up lovers this Christmas on Amazon.
Will those little girls who open up this gift really love it?  Or would your money be better spent on something else?
If you're on the hunt for something to entertain your Disney Princess lover, and you're looking at buying The Disney Princess Dress Up Trunk, this review here is for you.
There's definitely some "Buyer Beware" with this item… in this review we'll dig into details of what you'd be buying, and we'll conclude with our own review.
(As an Amazon Associate I may earn a small commission from qualifying purchases made through links on this page, at no additional cost to you. Full Disclosure.)
A Quick Run-down:
Price:  $$ — see current best price   (best price found at Amazon.com – but it fluctuates with vendor availability – usually around $75 with Amazon's usual "free shipping" option)
Included: The 21 piece set includes 4 shirts, 3 skirts, 3 headbands, 1 tiara, 1 choker, 3 bracelets, 1 necklace, 3 rings, 1 sticker sheet, and 1 soft goods tiara… and the storage trunk
Which Disney Princesses? Belle, Cinderella, Sleeping Beauty and Snow White
Manufacturer's Recommended Age: 36 months – 7 years
Customer Rating: 4.5 / 5 stars by over 22,000 reviewers (at time of writing)
Tell Me About The Dresses:
Most importantly… in case you didn't catch it yet 😉 , they are not DRESSES, but rather are tops and skirts.
Also important: The item stock photo of the 4 girls all dressed up is a bit deceptive – Note that it only comes with 3 bottoms… the yellow skirt is supposed to go with both the Belle and Snow White tops!
Size according to manufacturer: 4-6x.  This sounds correct, according to the average review… although when I read through the "Negative Reviews" section, there were several complaints that the tops fit small — around 3T-4T instead — and that the tops were also short. Ok for petite girls, but tall girls may have issues with their bellies showing, apparently.
Are they machine washable? Reviewers mentioned they washed just fine on a delicate/hand-wash cycle.
Quality: It almost seems as if there are different makers of the dresses… the reviews range from "excellent quality" and "my girls have been playing with them every day for a year and they still look great", to "the seams of the skirts split/frayed already the first day" and "horrible quality – save your money!"  Many wrote something along the lines of "fabric is a little cheap / quality isn't the best, but it's held up nicely".
The skirts have elastic waistbands, and the tops have small Velcro closures on the back. The Velcro closures are easy for kids, BUT they can (will) cause snags in the lace and material on occasion.
Tell Me About The Trunk:
Size: 14 x 12.2 x 7.2″
Weight: approx. 1.5lbs  (light enough for your Princess to lift it herself)
Made of glossy laminated cardboard, not wood or plastic. Even though it's called a Trunk, it really is basically a fancily decorated cardboard box.
You can fit a bit more in the trunk if you'd like to add princess dress up shoes or accessories
It's cute, girly, and instantly recognizable as "Disney Princess" for a Princess fan.
My Own Review
I'd give The Disney Princess Dress Up Trunk perhaps a 3.5/5 star rating.
What I like:  I like the idea of the skirts and tops (easy for a young child to put off and on by herself). I like the idea of a set of "matching" items. I think the items themselves look cute… and I KNOW my daughter would love them at first site.
What I don't like:  I think the many reviewers who write about the poor quality of the items are likely very right. If this box were cheaper, I'd say "ok, you get what you pay for!" But it's NOT super cheap – so it doesn't seem like a great deal.  Reading through the comments, it seems that at one point in time (2 years ago?) this set cost about half the price. I wish I knew why they upped it!  EDITED in 2022: Price went down again!!! Now, it's "you get what you pay for…" 🙂 
So? What to do? My thoughts are that I can get probably pick out 2 or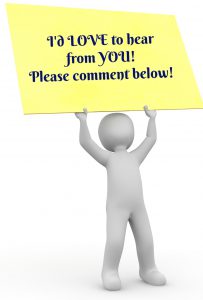 3 
beautiful Disney Princess gowns
and a pair of adorable
Princess dress up shoes
, and some Princess accessories – all with more/prettier detailing and probably also better quality – for nearly the same price. They won't look like a nice gift box/set like The Disney Princess Dress Up Trunk does, but a cardboard box wouldn't last long around my place anyways.
And THAT my friends, is my review of The Disney Princess Dress Up Trunk. I don't often review something on my site that I DON'T necessarily recommend… but as it's a very popular item, I figure if I can save someone some aggravation, I'm helping them out. And that's what I want to do.
Drop me a comment below if you HAVE purchased it yourself and give me your own review please! Or tell me what YOU think of it! 🙂
Cheers!
Marlaine