Superhero Costumes For Girls: Fighting Crime, In Style!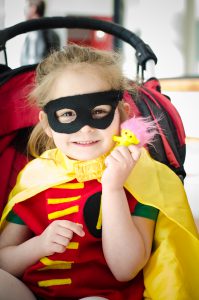 Do you know a girl who is ready to fight crime with the boys?
Superhero costumes for girls
are
all the rage
right now! And for good reason… they are fun, interesting, cute, and lead to some
fabulous
pretend play!
Superhero dress up for girls is one of the fastest growing dress up categories, especially with all of the Superhero movies coming out lately and the brand marketing that is so in-your-face clever… it's EVERYWHERE, isn't it?
This page is all about superhero costumes for girls! I've dug around the net for you and found 10 of the highest rated and most popular costumes specifically for girls.  (See also: Superhero Costumes For Boys)
Note: In preparing this selection, I researched and dug through several Halloween and Costume sites for ideas and to find the best prices and top-sellers. Interestingly, I was always able to find the exact same costume at Amazon – but cheaper AND with the awesome free shipping option. So, the links will for the most part lead you there for more details, customer reviews, and exact pricing. (I prefer not to put the exact price for each costume here, as they tend to fluctuate by size and availability… sorry!)




The BEST Superhero Costumes For Girls!
(As an Amazon Associate I may earn a small commission from qualifying purchases made through links on this page, at no additional cost to you. Full Disclosure.)
---
Wonder Woman Child Costume
Is the girl you're think of fascinated with the Justice League, and Wonder Woman in particular? You can't blame her, can you? 🙂 Which woman amongst us wouldn't want her powers of superhuman strength, flight, super-speed, super-stamina and super-agility?
This outfit is pretty awesome… patriotic, stylish, bright and bold, it comes with the dress & attached cape, golden crown headpiece, silver bracelet cuffs, the belt, and the red and white boot tops.
⇐ CLICK HERE for more details and price!
Batgirl Costume 
She's a force to be reckoned with as she keeps Gotham safe and zips through the streets, kicking out crime for good! She's BATGIRL, and she's never looked so good!
This is one sleek and fun costume – black vinyl-look dress with an attached cape, both with a cool batwing design on the hem. The famous yellow bat signal on the chest makes this costume easily recogniseable… which can be a plus for girls who don't love the "And who are YOU supposed to be?" question. 😉   – SEE also "Best Batman Costumes For Kids " for other Batgirl outfits!
Includes: Dress with cape, gauntlets, belt, eye-mask, boot tops
⇐ CLICK HERE for more details and price!  Also available in Pink & Silver
Justice League Robin Tutu Dress 
Batman's sidekick, and unofficial leader of the Justice League, Robin is one of the big favorites right now for dress up play. Could it be because this Superhero Costume is so awesome? I LOVE the sparkly green tutu!!
Dressed up as Robin, girls can fly in to the rescue and save the day! Your superheroine will be fighting crime in a serious way… and in a seriously cute way!
This Justice League Robin costume comes with the sleeveless dress with a sparkly tutu skirt and removable cape, black eye mask, belt and gauntlets.
⇐ CLICK HERE for more details and price!
Supergirl Child Costume
In this super-awesome Supergirl Costume, she'll have fun dressing up as her favorite comic book character. Flying through the air, using her super-strength, saving the world one bad guy at a time, bringing hope wherever she goes… just imagine the fun she'll have playing around in THIS outftit!
This heroine costume comes with the long-sleeved dress (the iconic S logo on it, of course), attached red cape, golden belt and shiny boot tops. 
⇐ CLICK HERE for more details and price!  Also available in Pink & Silver
"The Flash" Child's Tutu Dress 
If your girl is quick as a flash of lightning, always on the move (like mine is), and would have fun racing off to save the day, this Justice League "The Flash" Superhero costume for girls might be a perfect selection for her.
It comes with the sleeveless red dress with a sparkly tutu skirt, eye mask to conceal her true identity and fun red gauntlets. How cute does the model here look??
⇐ CLICK HERE for more details and price!
Deluxe Catwoman Kids Costume
There's something mysteriously compelling about Catwoman to many of us females… she plays on her own terms and we're never quite sure if she's friend or foe of the caped crusader, Batman.  She fights crime, but also causes mischief and problems of her own… and looks pretty amazing doing it all in her sleek black pantsuit!  Now your girl can step into the role of Catwoman for some crime-fighting action in this great outfit!
It comes with the stretchy black zip-up pantsuit (mesh-look print), leather-look gauntlet sleeves, and attached leather look thigh high boot tops. Included also is the molded eye mask with scalloped edges and molded black belt.
⇐ CLICK HERE for more details and price!
Spidergirl Tutu Dress
Your Superheroine can now dress up as a true Spider-Fan in this fun Spidergirl Tutu Dress! It's girly, but also fun and easily recognisable with the iconic red webbed top and sparkly blue attached tutu, and the fun character face-mask.
She'll be web-slinging and bringing bad guys to justice alongside the boys… and you'll be loving every minute of it, watching her zipping about in this costume!
⇐ CLICK HERE for more details and price!
Captain America / American Dream Girls Costumes
Do you have a little freedom fighter in your house? A patriotic princess, ready to fight for country and loved ones? This Amercian Dream outfit does double duty as a Captain America Superheroine costume – she'll have a wonderful time protecting her country in this!
The outfit includes the metallic finish costume dress (the sparkly tutu is attached), and the matching eye-mask.
⇐ CLICK HERE for more details and price!
Black Widow Girls Costume
Girls will have a lot of fun dressing up as the ultimate spy Natasha Romanoff – the Black Widow… she may not have any true superpowers, but she is not one to be underestimated!  AND she wears a cool costume as she works as a secret agent to recruit the superhero group.
This costume here includes the full body printed zip-up jumpsuit, belt with attachments, gauntlets, and the silver belt buckle.  There is a wig also available, by the way! 🙂
⇐ CLICK HERE for more details and price!
Superhero Costume Girl Capes and Masks
While looking for Superhero stuff for girls, I came across this gem. It needs to be on this page, I believe. An easy way to start a Superheroine costume collection, and a great quality package for a great price! Perfect gifts for kids on birthdays, Christmas, Halloween, or for role-play Superhero parties!
This set includes 4 capes & 4 masks: Spidergirl, Batgirl, Supergirl and Wonder Woman. It's a One-Size-Fits-All package (aimed at ages 3-10).
The capes are durable, double sided, and close with a Velcro fastener. (Velcro is the best type of easy release for things that go around a child's neck – capes can get caught… or pulled on, unfortunately.)
CLICK HERE for more details and price
---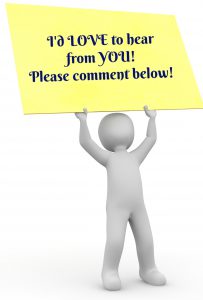 Ready to have some fun watching your girl play superhero along with her brothers or friends? Wearing one of these awesome getups will help her fight crime in STYLE!!
Did I miss one you were looking for? What do you think of these outfits? Let me know in the comments below!
There sure are a lot of girls dress up clothes. Here are a few fun pages you could look at next, if you haven't found something awesome here: 
Cheers,
Marlaine
---
Want to find "Superhero Costumes For Girls" back again easily? PIN THIS!