Toddler Dress Up Shoes – Awesome Fun For Girls AND Boys
Have you ever had the pleasure of watching a toddler play with someone's shoes?
It is the cutest thing ever.
It REALLY puts the "toddle" in toddler, doesn't it?
  There's nothing quite like seeing them shuffle back and forth in Mom's heels or in Dad's work boots. That feeling of "I'm so big" and "I'm just like Mom/Dad" is just beaming off of your little one's face!
Toddler dress up shoes are a fantastic addition to your family dress up box. While wearing grown-up shoes is fun, it can get a bit cumbersome for your little one.  Not to mention that your heels aren't exactly SAFE for playing in for her (or for him, who's kidding… my little guy loves to totter around sometimes in my shoes too LOL. Don't tell his Dad ;)). 
Introducing some fun toddler-sized dress up shoes can be a big hit, but also rather practical.
There are SO many different kinds of toddler dress up shoes out there… and not JUST girly princess style shoes. I've done some looking around for you online and have come up with some fantastic, highly reviewed, super-cute footwear.  Take a peek and tell me what you think!
Ok, we SHOULD start with Princess though, right?  Don't worry… non-Princess ones to come!
(As an Amazon Associate I may earn a small commission from qualifying purchases made through links on this page, at no additional cost to you. Full Disclosure.)
Yes, Princess shoes ARE by far the most popular shoes
for the dress up box (if you have a girl, that is).  You can go the Disney Princess route and get a pair to complete the costume look for a favorite Disney princess, or you can go Generic, and match them to whichever pretty princess-y dress your little girl wants to wear that day.
(See the Melissa & Doug Dress Up Shoes Set to the right. You can't go wrong with Melissa & Doug quality.)
Below are my favorite finds (all at Amazon.com, all with awesome reviews) in the Disney Princess category. My daughter has the Cinderella pair – and loves them!  I love how these shoes are one-size-fits-all, due to the adjustable strap on the back of the heel! It certainly stops a LOT of arguments to have pairs that fit various ages at the same time in your box!  (Which ones are your favorite?)

And now, NON-Princess shoe options! Yes, some boys ones here too!
If you need some gender neutral or shoes for little boys in your dress up box, or even if you (like me) just want to encourage dress up that isn't JUST about looking pretty and princess-y, there are also some fantastic options for you out there.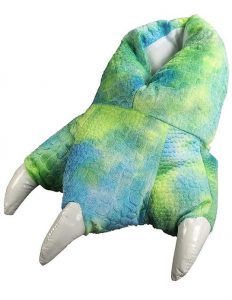 Some of my favorites aren't exactly SHOES, but are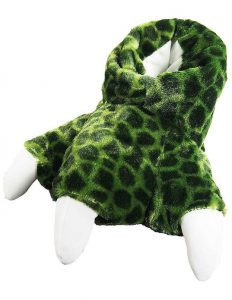 more slipper-like. Animal themed toddler dress up slippers – they are seriously so, so cute, aren't they?  (This link HERE leads you to the dinosaur pair, but also 16 other animal options, including the turtle feet.)
Little kids just LOVE wearing them as they feel they have licence to stomp like a dinosaur in the dinosaur feet, run like a tiger in the tiger claws, waddle like a penguin in the penguin feet, and growl like a bear in the bear paws… and so much more. Little kids and animal play acting is fantastic fun… plus, if you live in a cold climate, slippers are very welcome for much of the year.
Along the same lines, more slipper fun can be had with dress up shoes that come in characters like Elmo or Cookie-Monster or Minions. There are many options available – if you go with a theme your child already likes, you're pretty much guaranteed a "win".
Here are some fun, and probably familiar characters – other than princess – that your child may enjoy wearing on his or her feet!  (L-R: Lambie from Doc McStuffins, Batman, Thomas the Tank-Engine, Elmo/Cookie-Monster Reversible, Minion)  Click the individual pics to see details.
A popular dress up theme is "When I Grow Up". You can find these shoes too!
There are also some fun toddler dress up shoes options for the career-play dress up theme. You just have to look a bit more creatively.  Astronaut boots, firefighter boots, cowboy boots, tap dance shoes… the ideas are as numerous as the options for your child when he or she DOES grow up!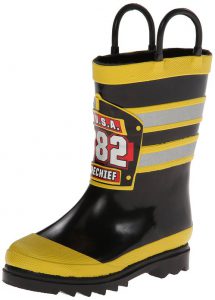 When you are searching for a particular type of dress up footwear in the "When I Grow Up" theme – for example, if you're looking for dress up fireman boots, don't forget that there are many "real" shoes and boots out there that are decorated in that theme that can absolutely work as dress up shoes! 
Even though rainboots and running shoes in reality aren't meant for the dress up box, they can be total SCORES for you if your little guy enjoys stomping around the house in them!
---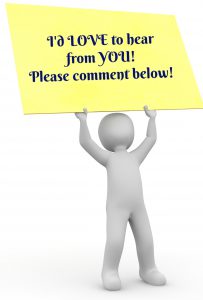 Toddler dress up shoes can add so much to your child's dress up box! Let me know if you have any questions or if your little one has a favorite pair that I should be sure to feature here on Kidslovedressup.com!
Cheers,
Marlaine