Kids Play Dress Up Clothes: Ideas from A-Z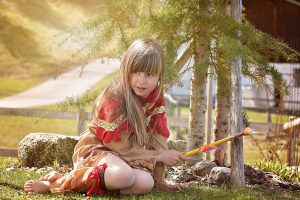 Children love playing dress up, and there is really no end to the variety of characters and roles they can play.  But their dress up fun is limited somewhat by
what's in their dress up collection
– and sometimes, as a parent, you start to get the feeling they are needing some new kids play dress up clothes for their collection.
New items = more play time. AWESOME!
Today we're going to do a big general survey of kids play dress up clothes – I'm calling it "From A-Z", as we'll just go through the alphabet, listing and chatting about various costumes and activities that fall under each letter.
(Just a note: I have no interest whatsoever in promoting gory, scary or "death-culture" costumes for kids dress up play on this site – so you won't be finding zombies, vampires, corpses and the like on this list. )
It's my hope, friends, that if you're stuck for ideas for dress up, something here will spark an interest! 

Drop me a comment below, please! I'd love to hear what you think!

Throughout the post are search boxes from Amazon.com — if you're looking for something in particular, feel free to enter your search phrase there to get some ideas of awesome costumes, along with prices.  (A purchase through a link on my site here will generate me a small commission – there is no additional cost to you at all – your doing so allows me to continue providing you with great free stuff at this site. Thank you!)
(As an Amazon Associate I may earn a small commission from qualifying purchases made through links on this page, at no additional cost to you. Full Disclosure.)
Kids Play Dress Up Clothes From A-Z!
Animals: 
Go full body animal costume (so cute on toddlers!), pick up some adorable animal slippers, or DIY their favorite animal costume by making a tail with an old men's tie or stuffed knee-sock, and make a head-band with felt ears glue-gunned on.
Astronaut: If you don't feel like shelling out money for a super-cool astronaut costume, but think your child would have fun with this charactor, pull out the snow-suit and boots, get out the snorkeling mask, and get those imaginations pumping! Spend some time talking about what weightlessness would be like and have them ponder the concept of no oxygen or air on the moon and they won't even NEED a costume to have fun pretending they are in outer-space!
Anna:  This princess who is impetuous, brave, loyal, and playful is one of the most beloved Disney Princesses at the moment! She and her sister Elsa have taken the dress up world by storm… ice storm! 😉   Anything "Anna" will make her day, if she's even a bit like my daughter and so many other little girls I know.
Alice In Wonderland: One of the big appeals about Alice is that she meets some CRAZY characters and gets to go to some wacky places, but it all ends up ok in the end. Little girls who have huge imaginations will enjoy dreaming up big adventures dressed up as Alice herself!
Other Fun "A" Costumes: Adult, Alligator, Ariel



Belle: 
Disney's book-loving, brave, and beautiful Belle – little girls just love pretending that they are her as they swirl and twirl around the kitchen or playroom in a lovely (yellow) gown! That ballroom scene is a fun one to reenact with your child!  Of course, that means you'll be playing "The Beast"… 😉
Batman:  Protector of Gotham City… or Protector of the Playroom? Batman's iconic mask and cape, body-suit and bat-mobile are on every boy's list of "Favorite SuperHero's". (See my Boys Superhero Costumes  or my Best Batman Costumes for Kids post!)Maybe it's due to the song… I still can't read even the word "Batman" without hearing "Da-na-na-na-na-na-na-na BATMAN!!!!" (Can you??)
Bilbo Baggins:  It's possible that your youngster might not know who Bilbo Baggins is… personally I'm not sure LOTR is appropriate for little kids. BUT, if you've found this site for your older youngster, he might have fun pretending to be a hobbit, off on a grand adventure. Furry feet, cape, travelling staff in hand… ready to deal with trolls, find a Precious ring, and slay Smog!
Bee: You could DIY a bee costume pretty easily if your child has some black and yellow wardrobe items, and you have some pipe-cleaners and a headband to bend up some antennae. Build wings with some cardboard or mesh and coat-hangers, and send him or her outside to buzz around amongst the flowers. Warn regarding stinging her little brother though! 😉
Other Fun "B" Costumes:  Buzz Lightyear, Butterfly, Boy, Bunny, Bride

Construction Worker:
There aren't many little guys who don't want to grab a hard hat, pop it on their heads, and start hammering away on something.
Construction dress up hats for kids
are easy to find for a few bucks, and so are some plastic tool sets. Get him building and working alongside Dad or Grandpa!
Cat: I have seen many a little girl go through an "I'm a kitten" phase. Make a fun DIY kitten costume by making a tail from a stuffed stocking/knee sock and a belt/rope, and some kitten ears using felt pieces, a headband, and a glue gun.
Clown:  Kids just love acting silly and getting away with it… even being cheered on and laughed at for it! A clown costume, whether "official" or put together yourself with various silly items, is a hoot!
Other Fun "C" Costumes:  Cinderella, Cowboy or Cowgirl, Cat-In-The-Hat, Cleopatra

Doctor:  Encourage empathy in your child by encouraging her or him to play doctor, even if it's "just" with her stuffed animals or dolls! One of the most played with toys in our house is THIS DOCTOR KIT – my daughter puts on her stethoscope and does Check Ups all day long!
Dragon:  Fire-breathing, fierce, flying… Dragon costumes are fabulous fun!
Darth Vader:  "Luke, I am your father!"  Ok, probably kids under 5 haven't seen the Star Wars movies yet, but it's possible they know who the main characters are from just walking around Walmart with you 😉 .  The Darth Vader get up is a lot of fun with it's big black robes and chilling mask!
Other Fun D Costumes: Daddy, Dory (from Finding Dory), Dog
Elsa: One of the most popular costumes for little girls is the magical Ice Queen Elsa, from Disney's Frozen. With her beautiful hair, gorgeous selection of gowns, singing voice, and ability to create magic, even grown women wish they could take on her character for a while! 🙂  Check out these awesome Frozen Dress Up Shoes!
Elephant: Which child doesn't love stomping around as heavily as he or she can, swinging his/her arm like a trunk and trumpeting loudly?? Elephant costumes are seriously cute. Look 'em up.
Everest: Yes, the husky pup… the cute one from PAW Patrol. Your kids love PAW Patrol too, right? Check out Everest Costumes and PAW Patrol Costumes for Kids for cool ideas!
Elvis:  While many little kids don't know who Elvis was, their parents and grandparents do… he's got moves, he's got style (strange style to me LOL), and he's got some pretty well known songs! Teach a few lines (and moves?) to your kids, give them a fake microphone to croon into, and let them have fun center stage!
Elena of Avalor:  She's one of the new Disney Princesses in town, and her gorgeous bright red gowns are stunning and AWESOME for some dramatic princess dress up play time! (Check out my Ultimate Elena of Avalor Costume Collection!)
Elf:  Whether Santa's Elf, impish woodland elf, or LOTR Elf Arwen or Legolas, Elves have a mysterious quality that kids can be rather fascinated by. Maybe it's the ears. If you can find a pair of elf ears and elf shoes, just watch and see what interesting character your child will invent! You'll be fascinated yourself!

Firefighter:  This is one of the most classic boys costumes – but little girls (like mine) love it too! The iconic red fire-chief's hat is one of the most recognized kids dress up hats out there! The heroic actions of firefighters make playing such a lot of fun! (See my Melissa & Doug Fire Chief Role Play Costume Set Review)
Fairy:  Pretty wings, a beautiful tutu or skirt, and a sparkly wand… what more can a little girl ask for in a dress up costume?
The Flash: He's quick… he's like lightning… he's like your son, isn't he? The Flash saves the day rushing too and fro in his bright red Avengers outfit. (Check out the page on Boys Superhero Costumes to see a great one!)
Other Fun "F" Costumes: Flinstones, Forest Rangers
Gladiator: Fighting for freedom, in a really cool Roman outfit, with some interesting armor and weapons. Does it get better for a little guy?
Ghostbusters:  Popular if he's seen the movie, or if he loves the idea of hunting down pretend ghosts with canons!
Gandalf: Grand old wizard, magical staff, HUGE white beard, pointy hat, surrounded by an aura of mystery and the lure of an adventure awaits with this one!

Harry Potter: A big robe, striped scarf… a WAND of course… and your child is ready to make some magic and cause some trouble of his own dressed up as Harry Potter! He or She could possibly spend HOURS setting up his/her very own Hogwarts, writing spells and concocting potions.
Hippie: A young child might think that a hippie costume is either a clown costume or "silly clothes", but either way, they will certainly have some fun with the colors and textures of some fun hippie clothes! Don't forget to check out some thrift stores… a few minor adjustments if you're handy with a needle and you could make a groovy get-up for your little one for a pretty cheap cost! Don't forget the headband and sunglasses!
Horse:  Think "full body horse costume" or just the horse-head-on-a-pole accessory and your child could have some serious fun galloping around the house (or yard, right?), whinnying with pleasure.  Horses are gentle and fast, strong and beautiful – they hold a fascination for children and adults alike, don't they?
Hotdog: I saw one of a hotdog costume on a child a while back and thought it was so brilliant that I have to include it in this list. 🙂

Iron-Man:  Which little boy doesn't want to be strong as Iron, and a hero? The Avengers certainly are popular costumes these days… especially the "muscle chest" ones.
Incredibles:  If you yourself haven't seen "The Incredibles" yet, sit down this weekend with your kids and enjoy! And then you'll know why I have them on this list… such a fun family flick!
Indian (Native American):  The beautiful and interesting native costumes are sure to intrigue your child, as well as the culture, dances, and history of these unique people!  These dress up clothes will also likely be able to do double duty on World Book Character Day, as well as for special days during History units taught at school. (See the beautiful Indian Princess wig on the Dress Up Wigs page.)
Ice Queen: If you have a little girl in the house, you'll know who I'm talking about here… the beautiful blond Elsa from Disney's Frozen. Elsa in her flowing blue and white sparkly gown, with the long braid flowing down her back, and the beautiful Elsa shoes…. The favorite Princess here at my house lately.
Jester:  One of the fun parts of the jester costume is the three-cornered hat with the little bells on them – not-so-oddly-enough, kids love it! And the fun pointy shoes are pretty interesting to them too, as is the fact that this character's sole job is to make people laugh. 🙂
Jedi:  One of the easiest DIY costumes if your son or daughter has a nice bathrobe and you have a long tube of sorts to serve as a light saber! There's a great Jedi Knight costume on my Boys Adventure Themed Dress Up page, if you're interested!  AND, tons of Star Wars Dress Up for Boys HERE!
Other Fun "J" Costumes:  Jack-in-the-box, Joker, Jessie (Toy Story), Jimini Kricket, Johnny Appleseed,

Knight:  Be brave, be bold, be loyal, be chivalrous…! Boys can learn some wonderful character traits and have some fun with some great weapons and interesting costume accessories when playing with this kids play dress up clothes idea! Boys dress up has so many interesting options!
King of Hearts: This one might be more suited to a costume party or Halloween than daily kids dress up play, but a pretty interesting DIY costume is to sketch out and color in the King of Hearts playing card on two pieces of white Bristol board, and hanging them over your shoulders. It would work with any of the cards, of course. The Ace of Hearts might be easier artwork.
King:  Watch your son turn into "Your Highness" and see him strut with importance. It'll be interesting hearing his decrees and discovering his sense of justice and fairness! There's something most boys LIKE about being dressed up as a King – I think it's partly the crown and cape/robe (dress up accessories are so important!), and partly the name – being KING, after all, is the highest role available in the royalty game – so if your son has been invited to a Princess Party for one reason or another, suggest he go as a King instead of a Prince and he might just agree. And like it. 😉
Kylo Ren: One of the big Star Wars "Bad Guys" – one of the most popular ones for dress up from Episode 7, "The Force Awakens". Check out my  Star Wars Dress Up for Boys page.)
Other Fun "K" costumes: Kitten, Kangaroo, Koala

Librarian:  Big horn-rimmed glasses, skirt with tucked in blouse, cardigan… NOT that librarians now a days actually wear this per say, but it's still the imagined look of a librarian, is it not? Playing Library is one of a few favorite dress up games at our house when we get back from Story Hour. The dolls and stuffed animals all get to have their picks from the new books laid out on the couch.
Lion: Grrr… the King of Beasts is ready to pounce! If you can find a full-body lion costumes somewhere for a cheap price, grab it. You won't regret it once you've seen your child stalking around in it, growling and acting all fierce. It's more than just a little bit cute.
Ladybug Girl: The main character in the book series named after her (by Jacky Davis and David Soman), Ladybug Girl is a heroine whose pretend play is parallel to none. This little girl has a fantastic imagination – and loves to explore the world outside. She's a good role model for kids who love to dress up… and I must say, the stories and artwork are cute enough that I don't mind reading them over and over. And over. (See the List of Books for Kids Who Love Dressing Up.)
Other Fun "L" Costumes: Luigi, Leopard, Lady-In-Waiting
Mommy:  This one needs no real introduction – your little girl probably already loves to dress like you… or dress up as if she IS you. On occasion, let her have some fun in your closet. It's pretty funny seeing the outfits she designs, and how she puts on the particular clothing items.
Mario: Super-Mario, Luigi, and other Nintendo characters make for fun dress up play too – and the costumes don't have to be all that complex either, as they have certain colors and outfits that might be easy to duplicate with clothes your son (or daughter) already has.
Musketeer:  "All for One and One for All!"  Does your little boy have friends that he plays with a LOT? Maybe some kids you babysit regularly that have similar interests to him?  Encouraging Musketeer play is a great way to teach that boys can play fight or battle bad guys while ON THE SAME TEAM! It doesn't always have to be one vs the other!  Musketeers have some fantastic costume items, by the way… those robes and outfits, not to mention hats, are pretty sleek!
Other Fun M Costumes:  Minnie Mouse, Mermaid, Man, Monkey, Minion, Monster

Ninja Turtles:  The TMNT (Teenage Mutant Ninja Turtles) have regained popularity from when I was young in the early 90s. Leonardo, Donatello, Michelangelo, and Raphael — all have unique strengths and fun individual costumes that your child might really have fun with.
Nurse:  Encouraging the role playing game of nursing by providing some kid-sized scrubs and some play medical equipment will also encourage the characteristics of empathy, assisting others, and caring for those who need help. All good stuff, right Moms and Dads?
Ninja:  My husband and I use to joke that our children were ninjas, getting out of their swaddle-sacks from Day One somehow. The older they get, the more we wonder how they move so fast, and how they manage to climb up into precarious places.  Maybe they ARE Ninjas. 😉  Either way, ninjas are fun characters to play, that's for sure!
Other Fun "N" Costumes: Nemo

Old Person: At the school where I taught for a few years, the Gr. 1 class there would celebrate 100 Day each year. On that day, the 100th Day of School, the teacher AND ALL OF THE KIDS came to school dressed up like they were 100 years old. It was absolutely priceless. Saggy hose, gray hair, canes, crocheted sweaters, suspenders, glasses, the whole nine yards.
Obi Wan Kenobi: Star Wars main character – if your kids are into Star Wars, they'll know who he is and want to have some fun dressed up as this famous Jedi knight. Bathrobe and "light saber" = easy costume!
Other fun "O" Costumes:  Octopus
Princess:  SO popular a dress up activity, and SO popular the costumes are, especially thanks to the Disney Princess franchise. I could say so much on it, but if you want to read more, check out some of my other posts in the Girls Costumes Category and the Accessories Category.
Pirate: A patch over one eye, a hook for a hand (think big kitchen utensil up a sleeve), a bandana on the head, a scarf around the waist, black pants, and a few helpful phrases of "pirate speak" and your child can have a blast playing pirate with his friends!
Pioneer:  There's something very entertaining and interesting to a girl about dressing up like they used to in the olden days. Long dresses, aprons, bonnets… it's so DIFFERENT, but they really used to dress like this!! Unique dress up costumes like these are fascinating!
Police Officer: Be "in charge", keep the peace, stop the Bad Guys, protect the innocent, and generally, have a good time pretending to be a Man in Blue. There are some great police kids role play costumes available!
Other Fun "P" Costumes:  Peter Pan, Prisoner, Paul Bunyan, Pilgrim
Queen: Along the Princess line, dressing up and playing Queen is a fun activity! The gown, the crown, the bling, the title, the power… who wouldn't want to be the Queen? 🙂
Queen of Hearts:  The rather crazy Queen in the Alice In Wonderland story, the Queen of Hearts loves to run around turning everything red and shouting "Off With Her Head!" — Check out these gorgeous Queen of Hearts costumes!
Robin: Batman's sidekick, Boy Wonder… this green, red, and yellow young Superhero is one of my own personal favorites. Love the mask and cape!
Red Riding Hood:  The story of Little Red Riding Hood is childhood staple. The girl who brings treats to her grandmother, but get into trouble with a wolf. All turns out well in the end, so children will have no trouble acting out the scenes. "Why Grandmother, what big ears you have!" "The better to hear you with, my dear!"
Referee:  THIS is the perfect costume for an older boy who doesn't really want to dress up into anything crazy or loud or obvious, but has been asked to wear a costume somewhere. Referees are all about sports, which are cool. The "I'm In Control" part is cool. The whistle is cool. And the outfit isn't all that bad looking.  And it's obvious who he is, so he won't have to explain all night.
Other Fun "R" Costumes:  Robin Hood, Rapunzel, Rat, Rabbit, Reindeer

Superman:  Saving the world is his game, Clark Kent is his name, flying to the rescue, battling bad guys, and being a symbol of hope – Superman is THE Superhero of all Superheros, no? The big S-on-the-chest is known everywhere. Your little guy and every little boy out there pretty much NEEDS a superman cape. 😉
Santa:  Ho, ho, ho! Merry Christmas! Oh what fun it is to watch your child play Santa and deliver gifts to girls and boys! Encourage the spirt of giving by encouraging Santa-play with a fun dress up Santa outfits. Or even just a fun Santa dress up hat.
Snow White: One of the original Disney Princesses, this beautiful young lady has a great story behind her, gets kissed by her true love, and wears a gorgeous yellow, blue, and red dress. Enough said. She's great.
Other Fun "S" Costumes: Storm Trooper, Scooby-Doo, Spider-Man, Soldier

Train Engineer:  I'm not even certain if a train engineer now a days even wears a particular outfit, but there's still the striped shirt and engineer hat that kids recognize as such. And dress up hats are always a great idea!
Tiger:  We just added a full body Tiger costume to our dress up box last weekend (Mom2Mom Sale for the WIN!) and my little boy has been LOOOOOVING it. Runs around growling in it, forming claw hand, basically making me want to grab my video camera to capture just how cute he is with that tiger head and little tail… awww… don't grow up, little guy.
Tinkerbell: The pretty green fairy from Disney's Peter Pan is likely the best known of the winged magical creatures – and her fun little costume will certainly be a hit… especially the wings!  You may wish to recommend the use of imaginary "fairy dust" though, as flour or sparkles or other fine products sprinkled liberally around your house might not be so fun. 😉
Other Fun "T" Costumes:  Tigger, Tinkerbell, Teletubbies, Tarzan

Unicorn:  Mythical, beautiful, often colorful… unicorns have a mystique all of their own. You can totally DIY this one, by the way. Check out Pinterest!
Uncle Sam: Patriotic colors, a fun top hat… an Uncle Sam outfit will get a fair bit of use over the years at Fourth of July parties and school events celebrating the USA.
Veterinarian:  Many kids love to play doctor, and if they aren't into doctoring "dolls", playing veterinarian with their stuffed animals may just be an activity that will keep them busy for HOURS.  This is the case at my house, at least. My daughter uses her doctor kit, assumes a "Doc McStuffins" personality, and gives all of her animals checkups on a regular basis. (Note to self: I think I need to get her a doctor's coat for Christmas this year.)
Ventriloquist: Once your child sees a ventriloquist in action somewhere, you'll find that he or she may just be wanting to give it a try too. Not a costume so much as a prop or accessory, a ventriloquist dummy might provide some fantastic entertainment to your household!
Other Fun "V" Costumes:  Viking, Violinist
Wonder Woman:  One of the original female Super-heros, the Amazonian princess I believe… coming with her own story, her own costume, her own appeal.  Check out a great Wonder Woman dress up outfit on my  page about Girls Superhero Costumes!
Warrior:  This will appeal to many little boys (some girls too). Warrior outfits come in a huge variety as warriors have been in every culture (past and present) – so there's no right or wrong in how you get him dressed up. The weapons are pretty much the most important part of this dress up game though, but of course, like a good parent, I have to remind you of safety issues… 😉
Where's Waldo/Wendy:  If you haven't already introduced your child to these ultimate search & find books, you'll need to check them out at your local library. Waldo (Wally) and Wendy just might become your child's new faves!

X-ray Technician:  If your child already has a doctor's or lab coat, this one is an easy extension to doctor play – and a great one for both teaching/discussion about the human body, and for art as your child can be encouraged to draw the x-rays. Coming up with funny things that are found when the x-ray is developed can make for some serious giggles! 
X-Men: There are many different X-Men movies now, and various characters have become popular – Wolverine in particular. Play with the idea of special powers and shape-changing, and let his imagination loose!

Yoda:  Powerful and small is Yoda, but always interesting! Robe up your small one and teach him some Jedi basics. May the Force be strong with him!
Yogi Bear:  Ok, it's a bit of an oldy, but Y is a bit of a hard one to come up with ideas for it. 😉
Zoo Keeper:  If your child loves animals (and most do), and also has a big collection of stuffed animals, help them set up a zoo and play zoo-keeper! A tan-colored shirt and a safari-style hat will make an easy outfit!
Zebra: Dressing in black and white, or drawing black stripes on a white shirt will make an easy zebra DIY costume – especially if you figure out a tail and some zebra ears! Watch your child whinny and snort and kick up some fun.

---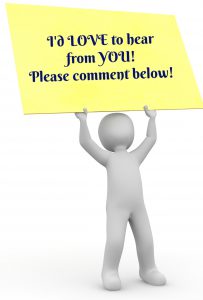 If you're still with me, yes it was a LOOONG post (both to write and to read 😉 ), it's my hope that you found it helpful in getting some new ideas for your child's dress up fun. 
Being a parent to little children is a big job – to put it mildly. When we can help our kids get really INTO playing something… ON THEIR OWN no less, it makes our job a fair bit easier for a few hours, doesn't it? And as dress up play is a healthy and wonderful activity for our kids, let's do all we can to encourage it! Build them a great dress up collection!
Cheers,
Marlaine