Dress Up Clothes For Little Girls – What Are The Top Selling Disney Princess Gowns?
Little girls just love to dress up.  And the m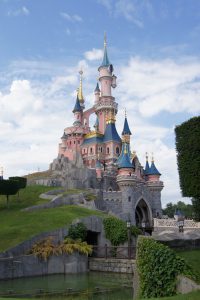 ost popular dress up clothes for little girls these days are, without a doubt, those of the beautiful and brave
Disney Princesses
.
Love them or hate them, these pretty Princesses have or will have your little girl wrapped around their fingers at some point or another. (The Disney marketing team is simply very, very good at what they do.) And when your little girl loves one of them, dress up clothes that are inspired by that favorite Princess are THE favorite outfit in the dress up box. They are cherished and worn A LOT.
So, who is your little girl's Princess of choice? Elsa or Anna? Belle? Tiana, Jasmine, Merida, Cinderella, Snow White?  There are so many ladies, but they all do have their unique appeal, and a unique look that your little girl will know well.
What follows is a collection of top selling, highly reviewed Disney Princess inspired gowns that will make your little girl twirl, sing, and dance happily for hours.
(As an Amazon Associate I may earn a small commission from qualifying purchases made through links on this page, at no additional cost to you. Full Disclosure.)
Princess Elsa, from "Frozen"
Oh, Princess (or should we say Queen) Elsa! This lovely blonde has taken the world by storm! Ice storm. And most parents will sing right along as she "let's it go". Princess Elsa is a character favorite, and so is this gown by Jeffis Apparel. It comes with a tiara and character cameo, gloves, costume jewelry, and is significantly cheaper than the Disney store model, while holding up as well and looking just as lovely.
Click to see: Elsa's Ice Queen Costume at Amazon.com
Princess Anna, from "Frozen"
Princess Anna is the brave and determined little sister of Queen Elsa, the one who will do whatever it takes to come to the rescue of the one she loves most… her big sister. Anna's spirit and impulsiveness are so much fun, it's no wonder little girls love her! This beautiful dress is Anna's Coronation dress. It's a well-made gown for an Anna-loving little girl… it has a black bodice, long gold skirt and cap sleeves, with glitter detailing and a beautiful snowflake character cameo.
Click to see: Anna's Coronation Gown at Amazon.com 
Princess Ariel, from "The Little Mermaid"
Ariel, the Underwater Princess who yearns to walk on land and marry her dashing Prince Eric.  This gown, per the many reviewers who loved it, is best bought a size up or it's a tad tricky for the maneuverings of a little girl. Reviewers agree that it's a lovely gown – the colour is a vibrant green which apparently is simply beautiful in real life. Be forewarned that the ruffles are reported to be a tad "itchy" due to the stiffness that makes them stick out like a tail, but leggings underneath make that problem disappear.
Click to see: Princess Ariel's Mermaid Costume at Amazon.com 
Princess Belle, from "Beauty And The Beast"
Ah, Belle. She's the classic beauty who falls in love with a hideous beast. The book-loving, father-loving, compassionate Disney Princess who is usually seen wearing the gorgeous yellow ball gown that spins so nicely while she dances. If your little girl loves Belle, then this might be the gown for her. This is the Disney Storybook Prestige Belle costume – it's a full out yellow beauty. There is glitter art on the dress, a lovely head-dress and cameo included, and even comes with a petticoat underneath to give it the big "poof".  For the price, a very good buy.
Click to see: Princess Belle's Ballroom Gown at Amazon.com
Princess Snow White, from "Snow White"
The classic story of the charming Princess saved from her evil step-mother by a group of seven adorable dwarves. It's one of the best known stories, and her gown is one of the most recognizable of any of the Disney Princesses with it's red, yellow, and blue. This particular gown is from the Disney Storybook collection, and includes the dress (with beautiful glitter art on it showing the story of Snow White), attached petticoat, a detachable cape, a character cameo, and a matching bow headband. For the price, and excellent buy. Over 100 reviews give it an average 4.6/5 stars!
Click to see:  Snow White's Traditional Gown at Amazon.com
Princess Cinderella, from "Cinderella"
Almost every little girl's Disney Princess journey begins with, or has near the start of it, the story of Cinderella. It's not very scary, has charming mice and sweet songs, and features the calm and lovely girl who children first feel sorry for, and then cheer on as she sweeps Prince Charming off of his feet at the royal ball.  Her blue gown, choker, and headpiece are all iconic of her character, and are all included in this gorgeous little girls gown. Your little girl may just say that HER dreams came true with THIS beauty! 🙂
Click to see: Cinderella's Ball Gown at Amazon.com
Princess Tiana, from "The Princess And The Frog"
Princess Tiana is the beautiful girl in Disney's The Princess and the Frog. Tiana is a young and energetic waitress, and also a talented chef who dreams of owning her own restaurant like she and her father dreamed of doing. Tiana's determination and strength of character are ones that all little girls everywhere can look up to… and having a costume like this one here, a dress like the one Tiana wears in the film, will be a lot of fun for little girls. Costume Includes: Dress with layered skirt and character cameo.
Click to see: Princess Tiana Costume at Amazon.com 
Princess Jasmine, from "Aladdin"
Princess Jasmine is the adventurous, headstrong Arabian princess from Disney's Aladdin. One of the classic's, you can't help but love her (and her tiger, Raja). Her beautiful blue Arabian princess costume is slightly different from the others as it's a pantsuit (top is attached to the pants), not a gown. Out of over 80 reviews, it has averaged 4.3/5 stars, and commenters say that it's a well-made, feels comfortable, and is a fun addition to the dress up collection.
Click to see: Jasmine's Arabian Princess Costume at Amazon.com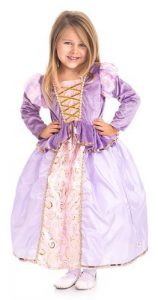 Princess Rapunzel, from "Tangled" 
I've saved one of my favorites for last… the stunning purple Princess Rapunzel gown. Rapunzel is the long haired star of Disney's Tangled. This particular gown, by Little Adventures, is made from a sparkly crushed velvet bodice and has amazing gold trims. The unique princess sleeve is absolutely elegant, and the billowy-organza overskirt makes this dress perfectly princess. It's very well made, has almost a PERFECT rating from over 100 reviewers, and comes in 4 different styles. So, so lovely. Your little girl won't want to take it off! 🙂
Click to see: Rapunzel Princess Dress at Amazon.com
---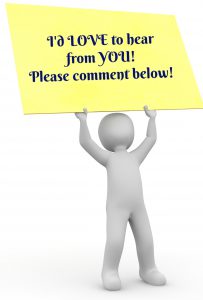 And there you have it, friends… 9 highly-reviewed, popular, beautiful Disney Princess Gowns. Which one is your little girl's favorite? And why?
Dress up clothes for little girls are often frilly, sparkly, and feel wonderful. These Disney-Princess-Inspired costumes all fit that description. I hope this review page has been helpful for you as you look for your next addition to your little girl's dress up collection! 
For more "Princess" dress up stuff, check out these pages!