Little Girls Dress Up Costumes: Why Is Princess Dress Up So Popular?
One of the most popular types of little girls dress up costumes are
Princess Costumes.
  If you have a little girl, you'll know what I mean.  It can be a Disney character costume (think "Cinderella" or "Elsa" or "Belle"), or just a beautiful kid-sized gown with glitter and taffeta… girls LOVE to don these beautiful dress up clothes.
And then accessorize like there's no tomorrow.
Why is this?
Glitter and Glamour and Being "Pretty"
I think one of the main reasons is that little girls dress up costumes like princess gowns or re-worked bridesmaid dresses (or your mom's old wedding gown, in my own case… cool, right?) make them feel "pretty". Beautiful.  Like their mamas or aunties when they are all dolled up for a special evening out.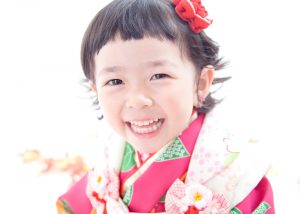 Have you ever looked specifically at your little girl's
eyes
when she's in a
princess costume
? One that she has selected and put together herself? Picked out shoes, wraps, a tiara, belt, etc…?
There is a GLOW in those eyes like no-body's business.
She feels so lady-like and important and so show-stoppingly pretty that it's literally
LEAKING
out of her eyes.  You can't HELP but smile and compliment her! 🙂
Even we older ladies (assuming here that I'm writing to fellow mamas here… sorry gents if I've incorrectly assumed here), love to look pretty, don't we? It's built into us. Glitter and glamour certainly have their time – we all long for that princess moment occasionally.
Princesses See the World as a Wondrously Exciting Place
There's something that those Disney movies have done right (ok, they wouldn't be having the success they have if it were just ONE something). But I mean, the Disney Princesses world is one POPULAR world with little girls.
Think of the stories of a just a few of them, and you'll get another glimpse of why Disney princess-themed dress up clothes are some of the most popular little girls dress up costumes. These princesses are exciting people!
Jasmine:  Suddenly there's "a whole new world" for her to explore… and it's one filled with new love and friendship and magic!
Ariel: She dreams of the world of humans above the sea, collects treasures from it, and is so excited to be part of it that she is willing to do whatever it takes to achieve her goals.
Pocahontas: This princess knows that her world is beautiful and has a wonderful time showing Captain Smith the special life she knows.
Rapuzel: She dreams and sings about and sneaks out to see the world outside… approaching it with fun and zest and optimism.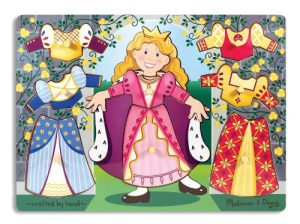 Little girls love dress up. And playing princess is one of the most popular themes for good reason.
Does your little girl love it too? Who is HER favorite princess? Or has she become her OWN main character in her OWN princess story? Let us know!  And add some princess-themed little girls dress up clothes to your dress up box – if you don't have hoards of them already. 😉
Want to see some cute Princess Dresses? Check out our collection of Generic Princess Dress Up Outfits or Disney Princess Gowns.
Cheers!