The Favorite Little Girls Play Dress Up Clothes All Collections Should Have
So your little girl is turning 2 or 3 soon, and you want to start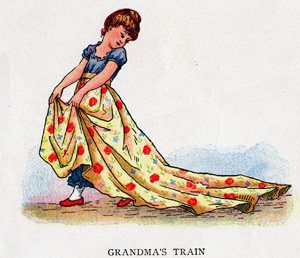 introducing to her the wonderful world of dress up? Christmas is coming, and you want to add some awesome pieces of little girls play dress up clothes to a
little girls dress up trunk
?  Halloween is approaching, and you need some fresh ideas for costumes that will last past the one time use? 
You've come to the right place!  Kidslovedressup.com will do our best to help you out with some great ideas!
Of course each little girl is different, but there are some over-arching dress up "themes" that will help you figure out what to select for her.  Let's look at a few and pick out some favorite little girls play dress up clothes in each one.
All Things Princess
If you've stepped into any department store lately, you'll be familiar with the Princess craze.  Does your little girl have a favorite princess already? My daughter is 3, and we haven't gotten too much into that world yet (maybe I'm wrong, but I think most of the movies have a scene or two that are a bit scary yet for her). Even so, she KNOWS who Anna and Elsa are. They are the princesses on her cute little underwear. 😉  And they are the princesses that she colors on her big coloring pad. She sees them everywhere. And already loves them… and would LOVE to have their costumes or Frozen dress up shoes to play in.
Your daughter probably has a Princess Favorite already too… or at least a Princess Most Familiar. And that beautiful princess is already someone she is utterly entranced by! Make her day by adding a new character-specific costume to that little girls play dress up clothes box.  (Click here to see some fun generic princess costume ideas.)
Playing Grown-Up
As a mother myself, I really like this particular dress up theme. I LOVE that my little girl likes to pretend that she's a firefighter, a doctor, or a mommy (sometimes a daddy ;)).  I love that she is stretching herself to role-play and imagine a world outside of her own child-hood view.  I love watching her imitate adults… you see how she has been really observing the world around her!
See:  Little Girls Dress Up Clothes: Inspiring "When I Grow Up" Ideas
Playing Superhero!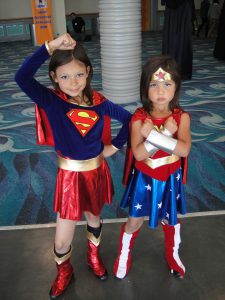 I suppose the correct term is Superheroine, isn't it? Either way, it's no longer just the boys who are playing Superman, Batman, Spider-Man, and the like! Many girls are fighting crime and ridding the world of bad guys… and having a blast doing it!
A simple cape and mask is a great way to start off the Superheroine play costume collection, but if you know your little girl has a fascination already with one of the more familiar comic book characters, check out these super awesome Superhero Costumes for Girls for some dress up ideas… get her saving the world – in style!
Items That Should Be In Every Dress Up Collection!
Some of the little girls play dress up clothes and accessories that I'd recommend to everyone to have in a dress up collection are:
doctor's coat and check-up kit
a collection of "adult" accessories  (old cell-phone, old frame of eye-glasses, beaded necklaces, floppy hat, belts, sashes/scarves, fancy shoes and gloves, an old purse)
Child sized wigs! Helps kids really get into character role playing!
a re-purposed bridesmaid dress that you can somehow adjust (tie, clip, sew if you are handy) to "fit"
a variety of dress up hats for kids (such as fire chief hat, crown/tiara, etc.)
a kitchen apron  (for playing house, Cinderella, etc.)  — by the way, if you can find an old nail apron with pockets in the garage, you've scored… those work GREAT!
The Animal Kingdom
Any little girls dress up clothes collection wouldn't be complete without a few animal costumes. There are some animals that speak more to little girls, so go in that direction. Basically, think "cute and cuddly" instead of "mean and scary". In gen
eral, a girl will pick out a kitten costume over a dinosaur, if you get what I mean.
Often shortly after Halloween you'll find a slew of full body toddler animal costumes for sale in thrift or used kids clothing stores… be sure to take a peek for some good deals!  If the full costume feels a bit out of price range though, think DIY for some!  A kids hair band with some felt bunny ears glued on, a small belt with a felt tail… you can be pretty creative! 🙂
Sometimes what becomes favorite little girls play dress up clothes will take you by surprise. A pair of your old fancy shoes that you yourself donated to the dress up trunk suddenly become "real magic shoes, Mommy!!"… and they never come off.  And THOSE surprises are so much fun.
---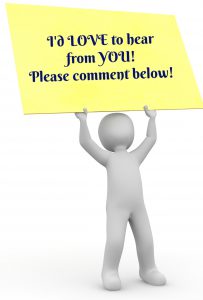 Let me know what you'd say are "must-haves" in your dress up collection in the comments below! I'd love for you to chime in on this fun topic!
Wishing you some wonderful finds, and some wonderful dress up fun with your little girl!
Marlaine