15 Fun Activities for 4 Year Olds That They Can Do On Their Own!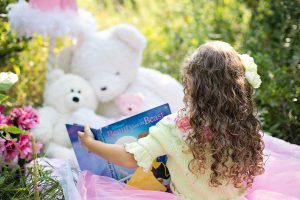 If you have a 4 year old in the house, you know it can be difficult to find things to keep him or her entertained.
Frustrating even, at times.
Four year olds want independence in their play on one hand, but also usually want you to often provide them with the game to play – or get them started/play it WITH them.  Four year olds can be very creative, but also sometimes need some direction.
What activities for 4 year olds will get them happily playing while you get some work done (or just put your feet up in peace for a few minutes)?
This collection of activities for 4 year olds will help answer that question!
Several of these activities for 4 year olds are somewhat tied to my website theme of kids dress up play. But don't worry if your child "doesn't like to play with dress up clothes" – keep reading. You'll probably still find some winners here for your child. Not all children love putting on costumes – but pretty much all children have wonderful imaginations and love creative play! 
15 Activities for 4 Year Olds They Can Do On Their Own… Without You!
(As an Amazon Associate I may earn a small commission from qualifying purchases made through links on this page, at no additional cost to you. Full Disclosure.)
Depending on what you have in your craft cupboard or on your games shelf, you might be able to get started with some of these already today!
It is not my intention in this post to list all sorts of expensive toys you need to buy.  Most of the specific items recommended cost less than or just around $10 (making them also great ideas for little gifts).  If items cost more, I'm only including them in this list of activities for 4 year olds because they are too awesome NOT to include. Like Lego. But that you can often find at garage sales and thrift stores, right? 🙂
Play Dress Up!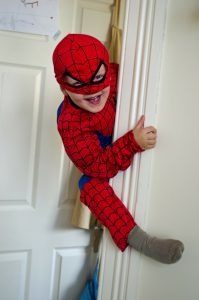 Of course on a website devoted to dress up play for kids, I have to start with dress up play. 🙂   There is SO much they can do, with a great collection of dress up gear.  And yes, they can do this solo!  Using toys and stuffed animals as companions, there are many, many games they can play while in character!
Instead of rewriting all of the ideas, see these posts for TONS of great dress up games ideas:
Blow Bubbles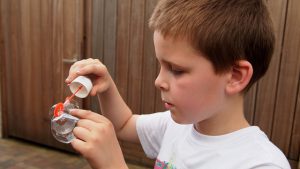 Blowing bubbles isn't just an activity for the beach, or for when you're on holidays! It's a cheap and fun activity for 4 year olds, and it never gets old! There's something mesmerizing about silky bubbles floating upwards that kids (of all ages) love! Here are some
homemade bubble solution recipes
… if that's your thing.
Barbies or Action Figures!
Kids around age 4 are just starting to understand role-playing and characterization and you'll pick up on that when you watch them deep in play with their Barbies, dolls, GI Joes, Animal friends, Super-hero action figures, TMNT figures, or whatnot.  Watching Barbie dancing with Superman is pretty funny. 🙂
Build Something AMAZING!
With wooden blocks, with sand in the sandbox, with cardboard tubes and empty cereal boxes from the recycling bin, with blankets and chairs, with lego, with pretty much just about anything! Encourage him or her to get creative! Sometimes it helps to give them a few suggestions, I've found – and even get them started. But once the wheels are spinning, he or she is good to go!  Suggestions include:  A Zoo, a castle, a fort, a school, a hospital, a playground, a race track, a tower, a campground…
Play Doh Mats To Dress Up A Scene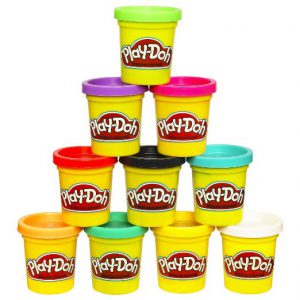 Draw your own item, print off a clip art, or use a simple coloring book page of something your child likes. Princesses? Fire trucks? Clowns?  Tape the paper firmly inside a page protector and tape the page protector to the table so it won't slip around. Your child can use play dough or clay to fill in the scene!   (Think
Barbara Reid's pasticine illustrations
!)
It helps to have a variety of colors available, and soft play dough like the Play Doh shown here is a bit easier to handle than thicker clay.
Play doh itself is one of my favorite activities for 4 year olds to do on their own, quietly at a table.  Whether it's these play dough mats, a big bag of cookie cutters and a roller, or some kitchen tools, or just fingers and an imagination, play doh is fabulous. And yes, it comes out of clothing in the wash.
Melissa & Doug Reusable Sticker Pads
These things are SO great.  I did a review on the Melissa & Doug Dress Up Reusable Sticker Pad – check it out for lots of detailed info on the "Dress Up" Themed one.
I can't even begin to tell you how much play time these reusable stickers have gotten in our household. The favorite for us is this "Habitats" one – with 5 habitat scenes and 5 pages of animal stickers.
Another great thing about the Melissa & Doug Reusable Stickers is…  they also stick (via static cling, not permanently) to MIRRORS and WINDOWS. Hours and hours of sticker fun to be had – at the table, AND in the bedroom during quiet time!
There are TONS of different themes, including the following: Princess, Playing House, Vehicles, Castle, My Town, Habitats, Prehistoric, Adventure, Dress Up, Fairies, and more!
Melissa & Doug Magnetic Doll Sets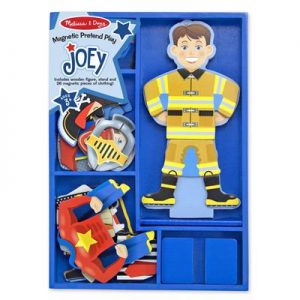 Depending on your child, he or she at age 4 may still really enjoy playing with these magnetic dress up "dolls". There are several different male and female versions of the doll, and each comes with various costumes for various games. The boy character "Joey", for example, comes with pieces for a police outfit, superhero get-up, knight armour, and more.  You can get a Princess themed set, a Career Woman set, an "everyday girl" set, and several others.  Check out the variety here!
Kids can mix and match, make funny or realistic outfits, and more!
The manufacturer's recommended age is 3-6, but comments on these magnetic dolls on Amazon.com indicate that most are finished with them by age 5 or 6… that 2-4 may be more appropriate. Either way, you know your child. It's a quiet, easy creative play idea… a fun activity for a 4 year old that he or she can do on their own.
Oversized Coloring Books
If your 4 year old likes to color, these giant coloring pads are AMAZING! There are so many different options besides Paw Patrol too.  
See Available Options By Clicking Here!
For less than $10 you get 18 unique pictures, on quality paper – in GIANT size! (12.75″ x 19.4375″ – basically, mini posters). There are all sorts of fun options to choose from! Trolls, Spider-Man, the Avengers, Doc McStuffins, Frozen, Disney Princesses, Planes… and more!
Add in a package of new markers or crayons and you've got a nice quiet afternoon ahead of you as your 4 year old colors to his/her hearts content!

Stickers, Stickers, Stickers!
Need I say more?! If you have a 4 year old, you'll very likely know what a big hit stickers can be! Four year olds can spend tons of time with them, and giving them a sticker book, sticker pad, sticker activity book, or the like will definitely bring a smile to their faces!
Jigsaw Puzzles
Parents will know what kind of puzzles will suit their particular 4 year old – if they are at the 100 piece stage, or most comfortable with 48 piece puzzles – whether they like Jumbo Floor Puzzles, or small pieces they can sort on a table.
Look & Find Books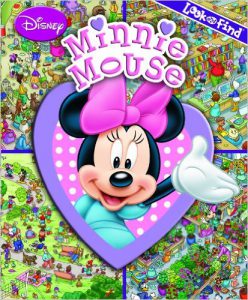 At age four, most kids are past the "First Look & Find" Books with the padded cover and the simple pictures. If they liked them though (and you still catch them on occasion picking them up to browse through), consider picking up the next level Look & Find for them! The pictures are more complicated, but not too tough yet.
This Minnie Mouse one is great – my daughter loves spending time quietly hunting down various items and characters in the fun scenes. She does prefer to "read this" with me or her Daddy though – making it into a game, but it IS a really good book for kids who can't yet read, but need to be occupied for a while.
Be sure to check out your local library or thrift store for books like this one (but unlike me, be sure that if you buy it second hand, check that pages haven't been ripped out…)
Lego
Lego is "the ultimate toy", I think. Kids can be SO creative with it – the opportunities for building something new and interesting are limitless! Whether you have the "big lego" (Duplo), "big kid Lego" (Original), Lego themed sets, or Lego Junior kits, you can be sure that with a bit of encouragement (aka, spending the time a few times to give them some ideas to run with), Lego will be one of the best activities for 4 year olds – they are at the perfect age to dive into this creative world!
Beads / Jewelry Making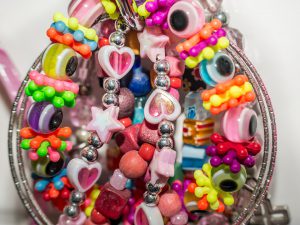 My daughter has literally put beads on string for two hours straight, and been so excited about it the whole time. I don't get it, really, but she (and many other kids) just LOVE "doing beads".  Beads are super cheap – check out your local Dollar Store, Craft or Thrift store, or even Walmart and you'll be all set. Cleaning up spilled beads is no fun, but watching your girl proudly wearing her own jewelry creations certainly is!
Listen to Audio Books
If you can't read to them at the moment, why not let someone else do it for you? Have a stash of their favorite children's books with CDs or download some audiobooks
at iTunes or on Spotify or another site. Don't forget to check out what your local library has to offer… mine has a pretty decent selection that I can reserve online.
Write a Letter or Make a Card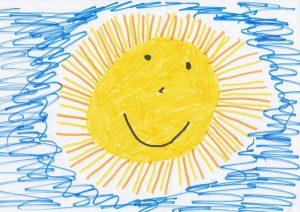 Encourage your children to brighten someone's day by making them a really nice card, "writing" them a letter, or drawing them the world's best picture! Then, actually MAIL the creations!  Walk your child through the process – writing out the address together, have them seal and put a stamp on the envelope, and putting it in the mail! 
Fun tip: ask for a card to be mailed back!
Perhaps you, like me, have a fairly decent "collection" of scrapbooking/card making gear gathering dust (now that you'v discovered the beautiful world of digital scrapbooking). Stamps, cardstock, stickers, metallic pens, etc… they are very appealing to 4 year olds for making fancy cards and pictures to send to Grandma and Grandpa, let me tell you! Talk about a great use for something we'll/I'll likely never use again! 🙂
LIKE THESE IDEAS?
Pin this so you can find us back!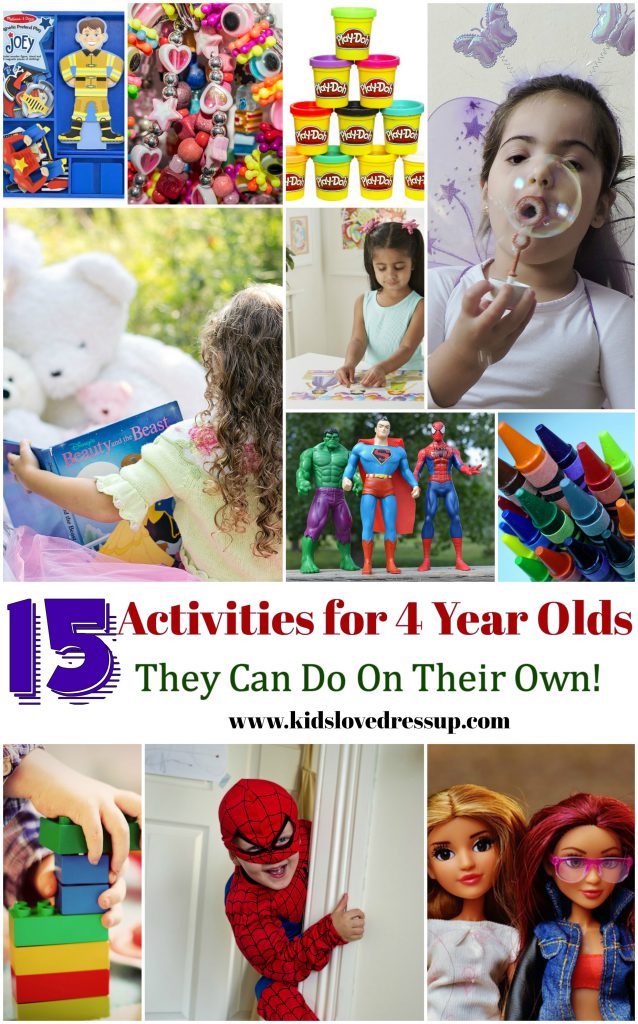 ---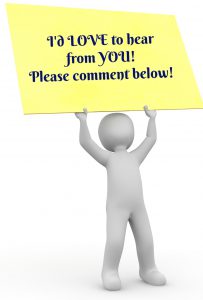 Thanks for reading! Feel free to help out other Moms and Dads reading this article by adding your favorite activities for 4 year olds to the comment section below! As always, I love hearing from you! 
Cheers,
Marlaine