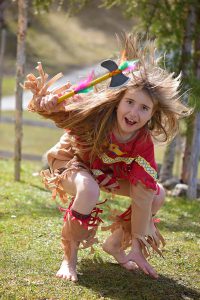 A beautiful princess, a knight in shining armour, a brave fire-fighter, an impish monkey. Kids love dress up! When they don those dress up clothes, ANYTHING can happen!
This website is devoted to helping YOU help your little girl or little guy to get the most out of dressing up. Welcome! I hope you enjoy poking around!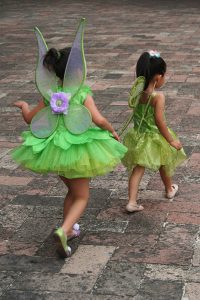 The imagination of a child is a beautiful thing.  Playing dress up is one of the great childish ways of developing that imagination! It also develops social skills such as cooperation, turn-taking, and problem-solving, not to mention enhances vocabulary, gets them practicing interesting skills, and can keep your little one busy for hours on end.
Kids love dress up and so do parents, as it's really open-ended play – there is no right or wrong way to do it!  And there is no "right or wrong" dress up collection either.  Go vintage, go new, whatever you collect for your child to play with can be the hit of the day!
If you're here for ideas on dress up clothes, dress up accessories, storage, or games and activities to play, I hope you find what you're looking for!
Cheers!
Marlaine, founder of kidslovedressup.com