11 Fantastic Book Character Costumes For Girls That Will Be A Huge Hit!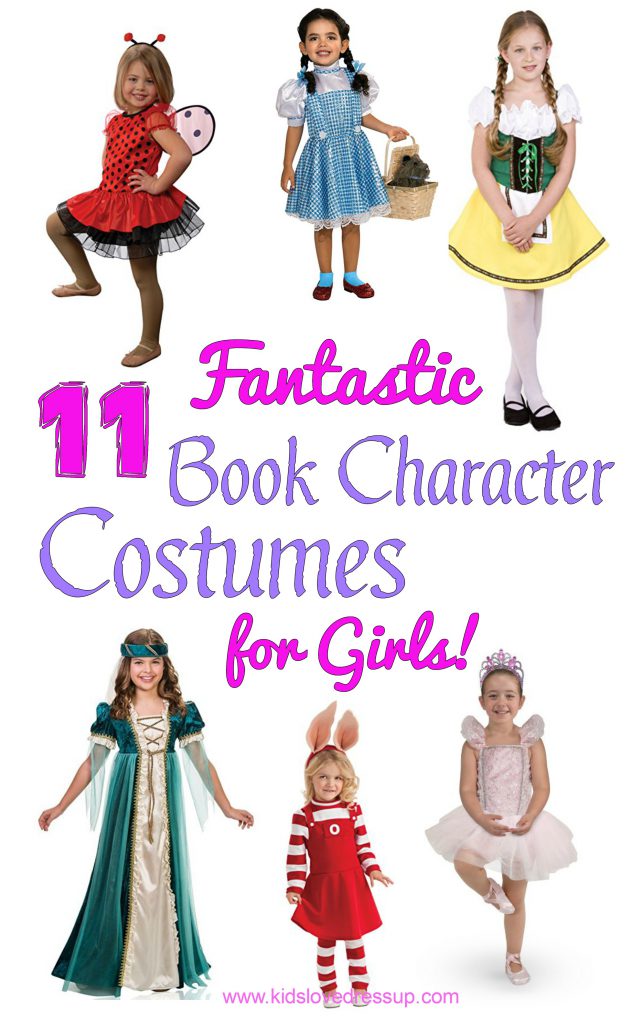 Book Character Dress Up Day is coming up, your daughter needs a costume, and you're just not into the whole DIY thing. So that means re-using what you've already got in the dress up trunk, or order something new for her quickly while there is still time, right?  But digging around online for something great takes time, and time is a precious commodity. Let me help you out!!
What follows are 11 Book Character Costumes for Girls that are well reviewed, priced decently, CUTE as anything, and available quickly through Amazon!
---
$ = under approx. $25     |     $$ = between approx. $25 – $40     |     $$$ = over approx. $40
---
(As an Amazon Associate I may earn a small commission from qualifying purchases made through links on this page, at no additional cost to you. Full Disclosure.)
Little Red Riding Hood  ($$)
Which little girl doesn't know who Little Red Riding Hood is… and which little girl wouldn't want to wear a lovely cape like the one that comes with THIS costume? Isn't it the perfect outfit for a Storybook Character parade or dress up day? She'll be off to visit Grandma and outwit the Big Bad Wolf in style!
This costume is a beautiful dress that looks like a vest, skirt, and apron over a white peasant blouse. The black velvet vest has a zipper at the back, and ribbon lacing in the front. This costume also comes with a knee-length hooded cape (Velcro fasteners on the tab at the neck).

Angelina Ballerina  ($$)
If your little girl is into ballerinas, like many little girls are, she may just LOVE having this adorable mouse-ballerina costume set in her dress up clothes collection… and she can wear it for the first time dressing up as Angelina Ballerina, the quiet little mouse-ling who dreams of being a prima ballerina (book series by Katharine Holabird and illustrator Helen Craig).

Little Bo Peep ($$)
Lil' Bo Peep is a great character for some dressing up fun, especially wearing a cute costume like this one! This outfit can be used for lots of pretend play, for stage performances, costume parties, Halloween and of course, for Book Character Day, World Book Day, or Storybook Character Dress Up Days!
The costume doesn't come with the signature shepherd's crook, but it does come with the lovely bonnet, gown, and pantaloons!  If you aren't crazy about blue (if your Little Bo Peep wanna-be prefers pink, perhaps), a quick browse on Amazon will show you all sorts of colors available.

Alice In Wonderland  ($$)
Send your child on a whimsical trip down the rabbit hole as she goes off to Book Character Day at school dressed up in this classic Alice gown and apron! Alice in Wonderland is SUCH an imaginative story, filled with fantastic characters – many of who make great dress up options!
See my post on Alice In Wonderland Costumes For Kids for a huge assortment (over 50 ideas) of fun Wonderland character outfits!

Gretel (from Hansel & Gretel) or Heidi  (from Heidi)   ($$)
This costume can be used for a variety of Book Characters – anything with a German or Swiss or Bavarian theme. It looks like a great Gretel or Heidi costume to me! (Do kids still read Heidi, you think? I loved that trilogy as a girl!). You can also reuse this one for Oktoberfest parades or celebrations, if you're into that.
This particular costume received great reviews compared to some of the other Bavarian costumes available… check it out!


Juliet, Maid Marian, Guinevere, or… ?  ($$)
Middle school aged girls will love this costume option, I think! Being a Medieval or Renaissance Lady in this rich green crushed velvet gown would certainly be fun for a day, no? You can get other uses out of this one easily for a Medieval dress up day when she's studying the Middle Ages. Plus, it's a princess gown – and many girls don't really get tired of playing dress up in classy, pretty princess gowns.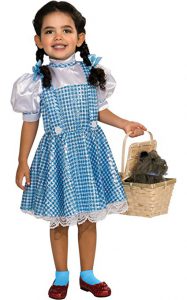 Dorothy ($)
"Toto, we're not in Kansas anymore". If you're looking for a sweet, classic Book Character costume for your daughter, why not introduce her to Dorothy, if she hasn't met her yet? Dorothy and the Wizard of Oz is a fun, enjoyable story, with great characters and an interesting plot! And Dorothy's dress (and iconic red shoes) makes for a great costume!
Dog, basket, and shoes not included. But the dress is… and it has sparkly sequins all over it. How's that for a selling point for your not-so-certain-little-girl? 🙂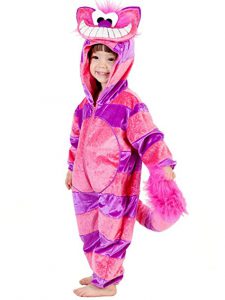 Cheshire Cat ($$$)
This is one of those amazing (and cozy) full body zip-up costumes for kids. The Cheshire Cat from Alice in Wonderland is a fun favorite, with that famous toothy "I'm up to no good" smile! Your girl will love wearing this costume – comments by customers say it gets a lot of play time! So, money well spent if your child is into "dress up play".
Ladybug Girl ($ – $$, size depending)
My little girl loves the "Ladybug Girl" books (especially the ones for older girls) by Jackie Davis and David Soman.  Lulu (aka Ladybug Girl) has so much fun using her imagination to explore the world outside! Dressing up and pretending to be Ladybug Girl would be a lot of fun!
This costume pictured here isn't a licenced "Ladybug Girl" costume, but it will totally do.  This one includes the red tutu dress, wings, and antennae hairband. Add on some red or black rubber boots and your girl will be all set to conquer the outside world… and that Book Character Dress Up Parade!
Olivia ($-$$, size depending)
If your daughter is a fan of the Olivia books by Ian Falconer, she may love dressing up as Olivia!  Oliva, the imaginative pig who gets into all sorts of mischief and fun with her friends, normally wears a red romper over a red and white striped shirt and leggings. You COULD DIY this outfit with a white shirt and leggings and some red tape if you have a red dress already, but this already made outfit that comes with the adorable big pig ears is just super cute as is, no?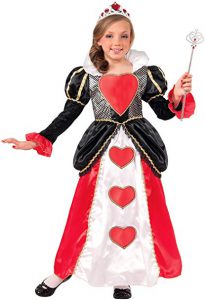 Queen of Hearts (Alice In Wonderland)  ($$)
The Queen of Hearts is a fun female villain to play. She gets to wear a fantastic dress, play-act like a "bossy royal snob" all day, and of course, declare loudly and often "OFF WITH THEIR HEADS" whenever she doesn't agree with someone. 🙂  Sounds like one of the fun Book Character costumes for girls, no?
Like this idea? Check out my post called "Queen of Hearts Costumes For Girls" for a few more options and more details.

---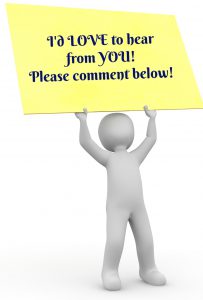 Hopefully you found a few great ideas above in these 11 fun Book Character Costumes For Girls! If you aren't QUITE sold on them and want to see a few more ideas, see the following related posts!
I'd love to hear from you! Let me know what your daughters have done in the past, and which book characters they hope to dress up as this year!
Thanks for stopping by, and good luck with the costume hunt!
Marlaine