Dress Up Clothes Storage Ideas: What Will Work Best For Your Needs?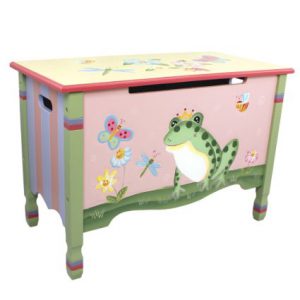 You've discovered that your daughter or son loves dress up, and you've accumulated a rather large and cumbersome collection of dress up items. Now the big question comes… how do I set up a decent dress up clothes storage solution  for all of the dress up clothes, accessories, and gear? 
What sorts of options are there?
And which one is best for your child's dress up collection? For your house? For your sanity? 🙂 Let's take a look!
What Is YOUR Dress Up Clothes Storage Style?
First thing to consider when trying to figure out your dress up clothes storage solution is what style of home organization you prefer.
Do you usually just want the playroom cleaned up as quickly as possible? Or are you more concerned with keeping the costumes wrinkle-free?
Do you mind if costume sets and accessories get all mixed up together? Or do you prefer each accessory to have a place of it's own for easy locating during play?
Do you enjoy seeing the creative play items front and center in the room, or do you like to close a lid and have them out of sight when your children aren't playing with them?
Hopefully you can see where I'm going with this. Just as there are different styles of home organization, so there are different ways to store the dress up gear.
Dress Up Trunks or Dress Up Boxes
If you are the "chuck it all in and close the lid and voila! The room looks great!" kind of person, or the "if it gets wrinkled, that's ok – it's just dress up clothes" kind of person, you're probably going to be very happy with a big ol' dress up trunk or dress up clothes storage box.
What's important to this "shove it in the box" person is that everything – all outfits, hats, shoes, dress up accessories… everything- can fit INSIDE that box with the lid ON. So yes, it'll need to be a large box – or trunk.
(Ours, I'm a tad bit embarrassed to say, is currently a huge sturdy ol' Rubbermaid, but I have plans for something much more fun in the nearish future. I'd love to buy or make a painted wooden one sort of like the Superhero themed trunk in this DIY Dress Up Storage Ideas post. A more decorative box would be nice… the Rubbermaid just doesn't quite say "come and explore", does it? 🙂 No wonder I keep it kind of out of site in the family room where the kids play.)
Dress Up Wardrobes or Dress Up Carousels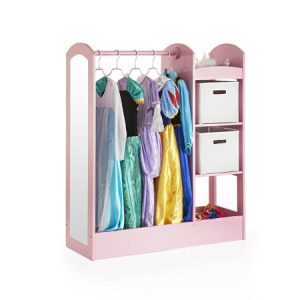 Not everyone loves the "toss it in the trunk" style dress up clothes storage. In fact, many people want to display rather than put away their children's dress up costumes – often so that their children can get to their favorite items quickly and spend lots of time playing happily with all of their gear.
A wardrobe is a great idea for a more organization-loving sort of person… and there are many styles. Wardrobes usually have room enough for some serious dress up clothes AND accessories. You can go plain, fancy, adjust for height, customize if you desire… you can get a spinning carousel (like the Guidecraft or Kidkraft top-selling ones reviewed here) and you've got space to hang dresses and capes, but also room to tuck in gloves, hats, shoes, etc. AND doors to close to conceal everything! Imagine how awesome it would be for a dress up loving child to have a special wardrobe with a full length mirror on the outside or inside of the door…? A little girl's dream come true!
If you want to do something DIY with this, check out these incredible ideas!
But if you want a few ideas if you aren't into DIY, but want a cool dress up wardrobe for your child, here are a few suggestions for dress up wardrobes (note the variety of styles):
(As an Amazon Associate I may earn a small commission from qualifying purchases made through links on this page, at no additional cost to you. Full Disclosure.)
If you really don't mind seeing dress up clothes every day but want them organized, OR you are blessed with a dedicated playroom, OR your child stores her (or his) gear in the bedroom… dress up wardrobes or carousels are definitely fun and useful. Just be sure to customize it by lowering the rack height to a height your child can reach, or YOU'LL be the one hanging up everything for SURE. 🙂
Check out these articles for some more ideas!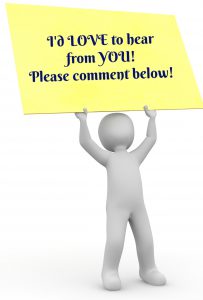 What do YOU do for YOUR kids' dress up clothes storage? Please comment below share with all of us your own great ideas! Thank you!
Marlaine
---
Flashback Fun! Who remembers Mr. Dressup?? 
Mr. Dressup was a Canadian children's television series that I watched a LOT as a pre-schooler, and maybe you did too. (It originally ran on CBC from 1967 to 1996.)   This lovely old gentleman loved to don amazing costumes and tell stories and sing songs with the help of some great puppets (Casey and Finnegan were the BEST)!  Now Mr. Dressup had a fantastic dress-up box that he called  The Tickle Trunk. Isn't that awesome??  He had it stuffed full of awesome stuff (see photo), and you never quite knew what would be coming out of it when he opened it.
My point of bringing up Mr. Dressup is that his Tickle Trunk was fun just LOOKING at it. Your dress up trunk can be too! Even if it's just paint on cardboard or wood with some stickers!